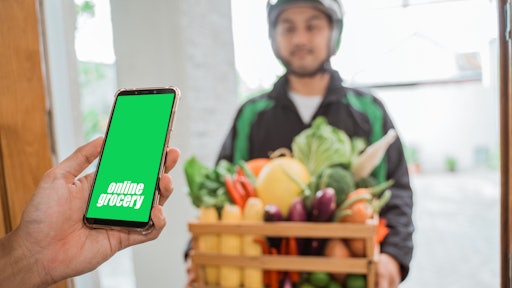 Odua Images - stock.adobe.com
The delivery industry has completely evolved over the past few years. Driven by the pandemic, more and more people are relying on apps to deliver meals on a regular basis. And perhaps even more impactful is the way the pandemic changed Americans' grocery shopping habits. Monthly online grocery spending has more than doubled, with consumers spending an average of $6.7 billion each month on online grocery orders, up from $3.1 billion pre-pandemic.
Combined with the pandemic-driven domestic migration, delivery addresses have become harder to find. According to Beans.ai data, 35% of all addresses in the United States are difficult to find and traditional mapping services are off by roughly 300 feet. The majority of these hard-to-find addresses are residential, whether that's a massive apartment complex or a home in a rural area with a long driveway.
If you live in or have waited for a delivery in an apartment complex, mobile home, dormitory, rural ranch or any other difficult-to-find address, you're aware that the delivery process is far from perfect. From cancellations to complications, many find themselves either eating a cold meal for the sake of convenience or trying to direct the delivery driver to their exact location.
And it's not just customers complaining - restaurant managers and drivers are flooding social media with frustration about finding complex residences. One delivery driver says he's done over 7,000 deliveries, and the frustration is heightened when customers don't leave their porch lights on, ask you to walk around looking for them, or climb four flights of stairs to drop off their delivery. Another driver says delivering to apartment complexes is "a huge time drain."
These frustrations are inevitable given the limitations of traditional mapping services. Think about a gigantic apartment complex, with high rise and low rise units – maps will take a driver to the entrance of the building, but how close is that to the unit they're delivering to? Where do they park? Do they need to be buzzed up? Is there an elevator or a doorman? What's the delivery policy? All of these nuances can quickly eat up time and money, but with the right data and information, failures to deliveries at such addresses can be cut down by 75%.
Part of the problem is there is no incentive to make it easier. There's no legal requirement for apartment complexes to share the location of all units or the addressing scheme with local government or city planning offices. There's also no requirement for the units to be intuitively numbered – they could name a unit Mickey Mouse or Donald Duck and place them anywhere.
When you consider the future of the industry, with autonomous vehicles and drones expected to complete deliveries, solving the last mile will become increasingly important. If humans can't find those addresses, how are we going to explain it to a robot? In a world with a growing gig economy and an increasing dependency on door-to-door deliveries, there's a real incentive to make the experience more efficient and seamless for everyone involved.