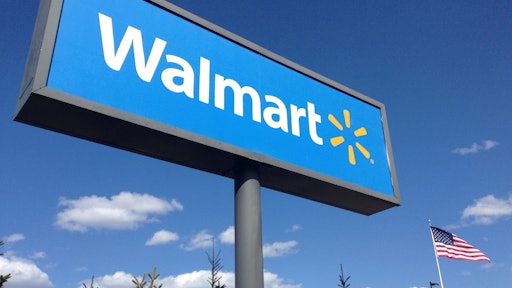 The Walmart Food Safety Collaboration Council (WFSCC) has selected Varcode, the maker of time and temperature sensitive supply chain solutions, as one of the eight companies chosen for the Walmart Food and Safety Innovation Pipeline.
The WFSCC aims to support promising solutions that advance food safety initiatives in China. The goal of the Innovation Pipeline is to fast track the most promising startups and pilot the chosen solutions in the real-world environments of Walmart and its partners.
The eight companies selected will enter into a pilot program with Walmart China and its partners and begin testing their solutions in real-world environments. The other companies include: New Hunter Testing and Technology, ZenMeasure Technology, Evigence Sensors, Purespace, Intello Labs Private, Mininglamp Technology and the NEOM Company.
"Varcode's solution is directly aligned with Walmart's objective to advance food safety initiatives and eliminate food waste throughout the supply-chain," said Yaron Nemet, CTO of Varcode. "With the invaluable insights, mission critical information and real-time alerts Varcode's technology provides, we can deliver new value to our clients and improve execution, ensuring more perishables make it to market safely."
Varcode delivers data-rich time and temperature based traceability for food and beverage, pharma and life science and related industries. The Varcode platform protects product quality, reduces waste, ensures safety and compliance and preserves product freshness throughout the supply chain. The innovative solution is mobile-first, cloud-based and blockchain enabled.
.