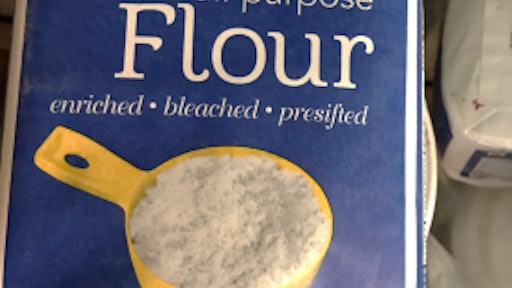 CDC
ADLI, in association with ADM Milling Co., has recalled five pound bags of Baker's Corner All Purpose Flour as it has been linked back to several e-coli infections.
The recalled flour was sold at retaill locations in Connecticut, Delaware, Massachusetts, New Hampshire, New Jersey, New York, Ohio, Pennsylvania, Rhode Island, Vermont and West Virginia.
At least 17 people have fallen ill from the flour across eight states. Illnesses started on dates ranging from December 11, 2018 to April 18, 2019. Three people have been hospitalized and no deaths have been reported.
The investigation is still ongoing, and officials are working to determine if other brands or lots of flour may be contaminated.
Consumers are urged to not use and throw away the recalled flour. If the flour was stored in a different container, it should be thoroughly washed before being used again.