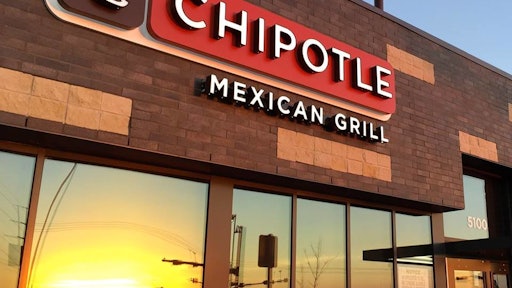 Chipotle Mexican Grill's stock tumbled more than 3 percent Thursday as investors reacted to a string of bad news.
Tests confirmed that a customer who ate at a Sterling, Virginia, location was sickened by norovirus, according to Reuters. The restaurant was closed briefly after the reports of illness surfaced, but it has since reopened after a deep cleaning.
Although only one customer has been confirmed with norovirus, The Wall Street Journal said Thursday 133 diners reporting being sickened at the Sterling location through the food poisoning website iwaspoisoned.com.
Reports also surfaced that rodents were spotted Tuesday at a Dallas-area restaurant. One customer told NBC DFW her lunch was "ruined by rodents falling from the ceiling."
To read the full original article, please click here.