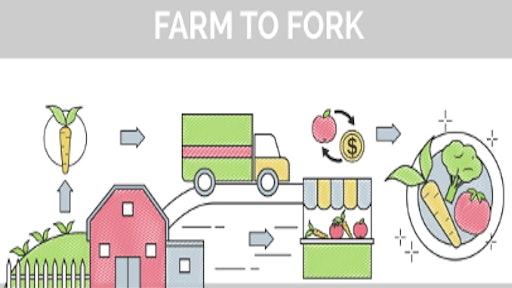 The Food and Agriculture Organization of the United Nations reports that problems with production, handling and storage are responsible for 54 percent of the world's food waste, while 46 percent happens during processing, distribution and consumption phases.
Sometimes it's because of compromised food safety from unstable temperatures, improperly sealed containers or mislabeling, but whatever the reason, it carries a hefty price tag.
In efforts to protect food during the trip from the farm to a consumer's fork, the Food Safety Modernization Act includes a rule on sanitary transportation of human and animal food. It sets clear, defined responsibilities for shippers, loaders, carriers by rail or motor vehicle, to ensure food safety through sanitary practices while keeping in step with FSMA's effort to shift food safety to a prevention focus.
While some methods used prior to the issuance of the rule are in compliance with FSMA, food companies will be able to more easily implement cutting-edge practices and safe guard their products with the help of technology to keep a close eye on sanitary conditions of shipping containers, temperature control and tracking of products.
To learn more about the types of technology companies can use to reduce waste and improved food safety, continue reading here.