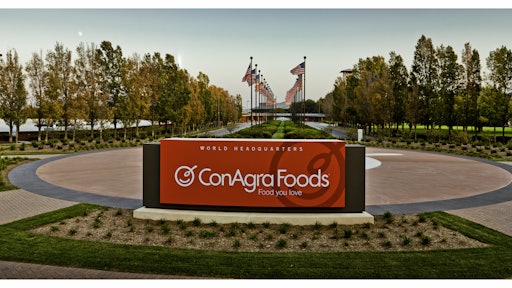 A decade-old criminal case against ConAgra is expected to conclude Tuesday, following what is said to be the largest criminal fine ever in a U.S. food safety case.
ConAgra Grocery Products Co., the ConAgra subsidiary that owns the Sylvester, Georgia peanut butter processing plant that makes the Peter Pan brand, is expected to enter a guilty plea to a single count of a misdemeanor violation of shipping adulterated food.
In the plea agreement reached more than a year ago by ConAgra and the government, the parties agreed to ask the court to accept the record $8 million fine, plus $3.2 million in forfeitures to the federal government.
Those payments, along with any restitution ordered by Judge W. Louis Sands, will end an expensive incident for ConAgra. The outbreak led to ConAgra recalling all of its peanut butter production going back to 2004, removing Peter Pan from store shelves for about six months.
Additional details about the case can be found at www.foodsafetynews.com/2016/12/criminal-plea-hearing-will-likely-end-decade-old-peter-pan-case/#.WE7NZrIrLb0.