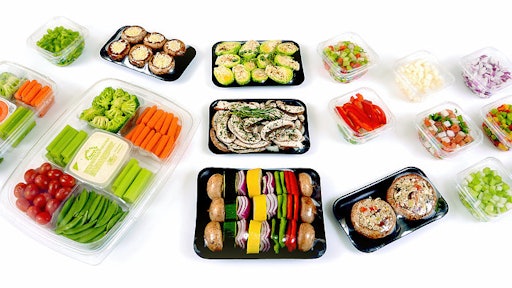 Country Fresh, based in Conroe, Texas, is recalling 30,000 cases of various packaged veggies because they may be contaminated with Listeria monocytogenes, which can lead to serious and fatal infection for young, elderly or immunosuppressed people, according to Fox News.
The company announced Friday that the recall affects packages shipped to Alabama, Florida, Georgia, Kentucky, Mississippi, North Carolina, South Carolina, Tennessee and Virginia, and with the "best if used by" dates between Aug. 7 and Aug. 19, 2016. Affected items are in a clear plastic container or in Styrofoam trays wrapped with clear plastic film. They were sold at various vendors, including Publix, Wal-Mart, Winn Dixie, Harris Teeter Supermarkets and BI-LO.
According to the Food and Drug Administration (FDA), the company hasn't received any reports of illness linked with the products. The Georgia Department of Agriculture identified Listeria monocytogenes in a single routine sample.
"We are treating this incident very seriously because we want to ensure that our customers are provided with only the safest, most wholesome, and high-quality products available," Max Payen, director of food safety at Country Fresh, said in a news release.
To read more, click here.