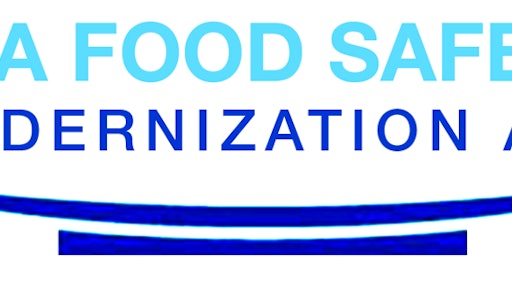 Donna Garren, regulatory affairs and technical specialist with the American Frozen Food Institute, describes the challenge that food facilities are facing as they move toward the deadline for compliance with the Food and Drug Administration's preventive controls rule for human food as "drinking from a fire hose," according to Food Safety News.
Compliance dates vary according to the size of the company. But for the largest ones, the deadline is September 16. Small and mid-sized companies have until September 2017, and very small companies have until September 2018.
The rule, which is part of the 2011 Food Safety Modernization Act, requires registered food facilities that manufacture, process, pack or hold food for human consumption to take these steps:
Maintain a food-safety plan;
Analyze where hazards pertaining to food safety exist in their operations; and
Put preventive controls into place for dealing with those hazards.
Facilities also have to verify and document that their preventive controls are working. Also, according to the rule, the plans must be re-analyzed at least once every three years.
To read more, click here.