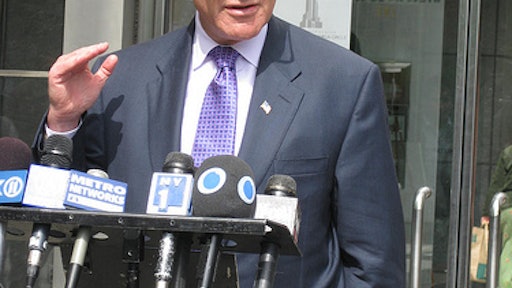 U.S. Senator Chuck Schumer of New York has called on the Food and Drug Administration (FDA) to overhaul its food recall process because it is taking too long to get tainted food off the shelves, according to The New York Daily News.
Schumer said potentially dangerous food can remain on sale for months before the agency issues mandatory recalls.
Another 15 million pounds of flour was recalled this week amid an outbreak of E. coli in 21 states – but the first mandatory recall wasn't issued until May, even though the first illnesses from the outbreak happened last December, Schumer said.
He said a recent inspector general report suggests the FDA takes too long to start food recalls.
In 30 voluntary recalls audited by inspectors, the agency often spent months encouraging companies to conduct voluntary recalls despite evidence of dangerous contamination. Among other incidents, salmonella was found in nut butter in February 2014 but a recall didn't happen until August; in the same year, listeria was found in cheese in July but a recall took place three months later.
Some 57 products have been recalled due to listeria, salmonella, and other bacteria since May 31 of this year.
To read more, click here.