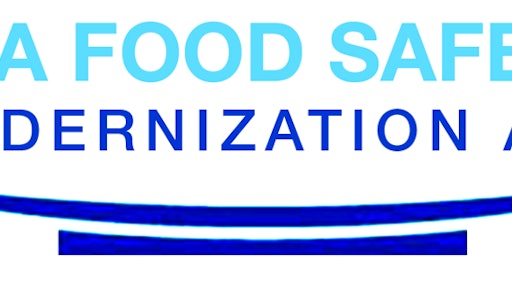 A majority (61 percent) of U.S. food and beverage professionals feel "confident" their organizations are "prepared to meet" the strict requirements of the new Food Safety and Modernization Act (FSMA) promulgated by the U.S. Food & Drug Administration (FDA), according to a survey by Sparta Systems in February of this year.
Nearly half (43 percent) of the 150 food and beverage professionals that Hamilton, N.J.-based Sparta Systems polled think the regulations will increase visibility and safety throughout the supply chain.
Large food companies also think they'll be able to comply with the FSMA's Foreign Supplier Verification Program, which requires importers to perform risk-based tests to verify that foreign-manufactured food or food ingredients are as safe as those produced in the U.S.
One of the tenets of these new rules is that shippers need to be able to confirm – with evidence – that transportation providers are following "approved" food shipment protocols: washing out tankers and trailers at approved locations, for example, and providing temperature reporting for foodstuffs in transit. More than a third (38 percent) of the respondents said their organizations still manually track, manage, and report food quality and safety, while 56 percent of them said such processes are only "partially automated."
By contrast, just 7 percent said they are using fully automated systems – and that could be a big problem where the new food safety rules are concerned, Brian Belcher, vice president of business development at software firm LoadDocs said, according to FleetOwner.
To read more, click here.
Editors Insight: This survey from Sparta Systems found, unsurprisingly, that larger organizations are more confident about meeting the FSMA rules than smaller ones. This is an important finding given that small haulers carry a large percentage of food and beverage freight.
Another important finding is that respondents involved in their companies' regulatory affairs are the less certain about their organizations' readiness to comply with FSMA rules.
Still another consideration is the fact that such surveys tend to elicit optimistic responses. The fact that survey respondents are optimistic is not negative, since a positive attitude will accomplish more than a negative one. But the challenges of complying with new regulations could prove to be more difficult than many people realize.
One of the biggest unanswered questions about the FSMA regulations is how effectively they will be enforced. While the answer to this question will not be obvious for some time, transportation companies will find it in their best interest to comply with the rules as thoroughly as possible. 5-10-16 By Elliot Maras