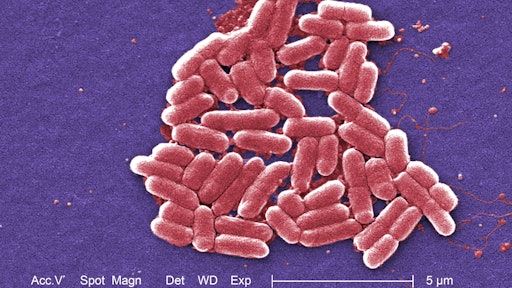 A $4 million class action settlement is available for anyone in Canada or the U.S. who suffered an economic loss or physical illness or injury from beef recalled in 2012 by XL Foods in Brooks, Alberta, Canada, according to Food Safety News.
Lawyers who filed the class action in 2013 said an Alberta court has approved the settlement amount and a protocol for distribution of the funds. The settlement ends the litigation with XL Foods, which does not admit any wrong doing or liability.
An independent review found the 2012 outbreak of E. coli O157:H7 that led to the largest beef recall in Canadian history was due to a lax approach to food safety on the part of XL Foods. The independent panel also said XL Foods was not prepared to handle a large recall.
The series of events that led to XL Foods laying off 2,000 worker at Brooks on Oct. 13, 2012, began almost two months earlier with the first discovery of E. coli O157:H7 contamination on beef trim that was sourced by the plant. To re-open the Brooks plant, XL Foods ownership and control was turned over to JBS Food Canada Inc..
The number of confirmed E. coli O157:H7 cases reached 18, all Canadians. It is not known if any of those individuals are included in the class action. The amount of money available for both economic losses or physical illness or injury are both capped at $500,000.
To read more, click here.