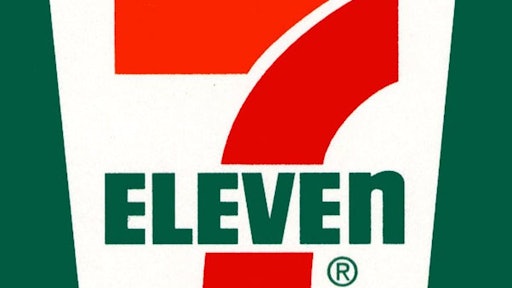 7‑Eleven, Inc. takes its mantra of "what customers want, when and where they want it" a giant step further as it begins to offer delivery to customers with San Francisco, Calif.-based technology company Postmates.
Select stores in San Francisco and Oakland, Calif., now offer on-demand delivery through Postmates iOS, Android or web app. An assortment of 7‑Eleven's products from hot foods and snacks to cold beverages and other convenience items is just a few taps away and will be delivered by Postmates to customers in an hour or less.
"7‑Eleven's founder, Joe C. Thompson Jr., used to say 7‑Eleven's mission was to 'give customers what they want, when and where they want it'," said Raja Doddala, 7‑Eleven's vice president of innovation and omnichannel strategy. "Through the modern-day technology that Postmates provides, we can fulfill that promise in a way we haven't done before."
This is 7‑Eleven's first official foray into delivery and fulfills a component of the company's omnichannel strategy to provide time-pressed customers solutions to their everyday needs while transforming its outlets from convenience to convenient, neighborhood stores.
"Through our partnership with Postmates, 7‑Eleven's reach extends beyond our physical stores," Doddala said. "The program should work well for us because it appeals to our customers who are more on-the-go, connected 24/7 and prefer fast-paced, urban living.
"Plus, we have market concentration in these geographic areas, which makes shopping with us through Postmates even more convenient for the customer," Doddala added.
"By partnering with 7‑Eleven, we will be able to provide both 7‑Eleven and Postmates customers access to groceries, fresh food and other goods across all markets that our companies are both operating in." said Holger Luedorf, Postmates senior vice president. "In providing 7‑Eleven with a digital storefront and giving its team access to our fleet of more than 12,000 Postmates, we are making the experience even more convenient for our joint customers."
Doddala expects to expand delivery later this year to other areas where there is a high density of 7‑Eleven stores – Austin, New York, Los Angeles, Washington, D.C. and Chicago.