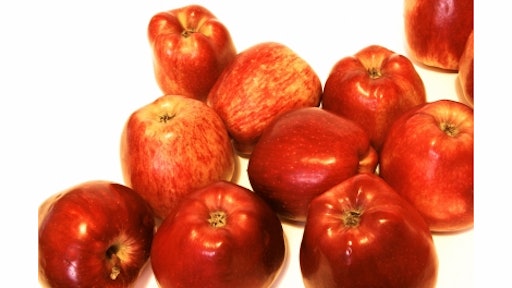 Following the recent outbreak of Listeria monocytogenes linked to caramel apples which killed seven people and hospitalized 34, the president of the U.S. Apple Association has called food safety the apple industry's "top issue," according to the Capital Press in Salem, Oregon.
Jim Bair, the association's president, made the declaration on his most recent trip to Washington state, where he met with growers and officials in the country's top apple-producing state.
Thanks to a quick campaign to disseminate information domestically, the caramel apple-linked outbreak caused minimal damage to domestic apple sales. But sales have suffered considerably overseas, particularly in Southeast Asia, Bair said, noting that the outbreak has been "a wake-up call" for the apple industry.
In January, health officials traced the Listeria illnesses to caramel apples sold by three companies that all sourced their apples from Bidart Bros. of Bakersfield, Calif.. Bidart then recalled its Gala and Granny Smith varieties from the marketplace.
To read more, click HERE.