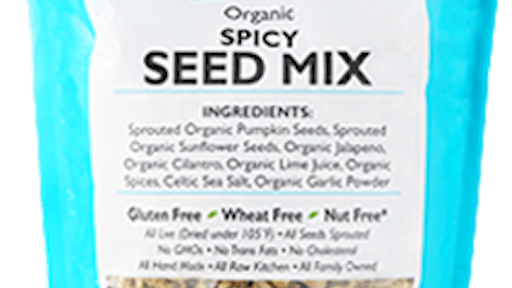 Freeland Foods Inc. of San Jose, Calif., is voluntarily recalling Go Raw Organic Spicy Seed Mix in the U.S. because it has the potential to be contaminated with Salmonella, according to Food Safety News. The product was recalled Jan. 15 in Canada.
Based upon a random sampling, the Canadian Food Inspection Agency (CFIA) determined that the Go Raw Brand Organic Spicy Seed Mix, UPC number 8 59888 00040 0, lot number "Enjoy before May 12, 2015 R2," sold in 1 lb. (454 g) re-sealable plastic bags sold by Ecomax, tested positive for Salmonella. At this time, this is the only lot affected by this recall.
Although there have been no reported illnesses to date associated with the consumption of this product, out of an abundance of caution Freeland Foods has elected to take the following steps to insure the integrity of its products and protect the public safety.
Effective immediately, Freeland Foods will conduct a precautionary voluntary recall to the consumer level of all Go Raw Brand Organic Spicy Seed Mix packages bearing the UPC 8 59888 0040 0 and Enjoy Before May 12, 2014 R2 in the U.S. Freeland Foods asks that consumers who have purchased this product destroy it or return it to the place of purchase for a full refund.
To read more, click HERE.