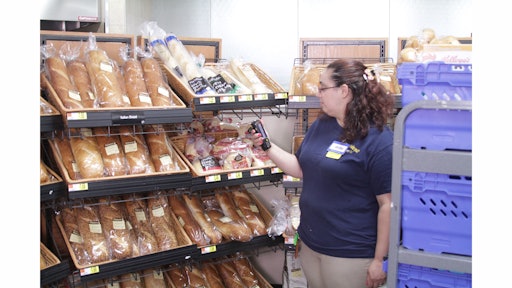 Walmart Stores, Inc. recently presented its capital expenditure plans for the next fiscal year ending Jan. 31, 2016 at its 21st annual meeting for the investment community. Total capital spending for fiscal year 2016 is projected to range between $11.6 and $12.9 billion, including approximately $1.2 to $1.5 billion for e-commerce and digital initiatives.
"This is an exciting time for Walmart, as there are so many new ways to serve customers. Exceeding customer expectations has always been our goal, and we have short-and long-term opportunities to do that even better," said Wal-Mart Stores, Inc. President and CEO Doug McMillon. "We'll change the mix of our capital spend next year to provide greater access, while continuing to focus on price leadership, service, and a broad assortment. We'll give customers the choices they want and need in ways that only Walmart can."
The company also indicated that as a result of a tougher sales environment than it anticipated a year ago, it now expects to grow net sales for the current fiscal year between 2 and 3 percent on last year's $473.1 billion. The company indicated in February that it expected net sales growth to be at the low end of its guidance provided last October of 3 to 5 percent.
Charles Holley, Walmart's executive vice president and chief financial officer, outlined the company's financial priorities for growth and detailed the investment and expansion plans for fiscal year 2016.
"Our business and customers continue to evolve and so will the way we deploy capital. We will invest more heavily in e-commerce initiatives, while temporarily moderating our global physical growth, particularly larger stores," Holley explained. "We are focused on creating an endless aisle and appealing to our customers' changing needs."
Holley also discussed the financial performance of the company's e-commerce business and provided more insight into certain financial metrics.
"Globally, we expect to finish this year with approximately $12.5 billion in e-commerce sales," said Holley. "Looking forward we expect an increase in global e-commerce sales of around 25 percent in fiscal year 2016, and we anticipate growth over the three-year period from fiscal years 2016 through 2018 to average 30 to 40 percent.
"The greatest investment of capital and in operating loss for our e-commerce operations will come over the next 18 to 24 months, and then we would expect to see that investment start to moderate in fiscal 2018," Holley added.
The company expects net sales to increase by 2 to 4 percent next year.
"This translates into approximately $10 to $20 billion of net sales growth," Holley said. "Operating expenses will grow at a rate somewhat faster than sales growth and operating income will be flat to slightly down, given our investments in technology, e-commerce and digital."
Holley also discussed the importance of the increased investment in e-commerce.
"We expect capital investments in e-commerce worldwide to be between $1.2 and $1.5 billion next year," Holley explained, "and these investments will include technology, infrastructure and other areas to support e-commerce and digital initiatives to serve customers."
In fiscal year 2016, the company plans to add between 26 and 30 million net retail square feet, reflecting moderation of new store openings across its segments.
Actual and projected Walmart U.S. units include new stores and conversions. Given the conversion of Walmart discount stores to supercenters, the total number of supercenter units will continue to increase, as the number of discount stores declines.
In February 2014, Walmart U.S. increased its original fiscal 2015 projected capital investment by $600 million to a range of $6.4 to $6.9 billion due to an acceleration of approximately 150 small format openings. However, as a result of the timing of certain planned small format openings, Walmart U.S. now expects to open approximately 240 small format units in fiscal 2015, and carry over approximately 20 units into fiscal 2016.
The company also indicated that during the testing of its Walmart Express format, the analysis showed customers rely on these stores for a variety of reasons, including grocery fill-in trips, last-minute dinner plans and picking up prescriptions. These patterns closely align with how customers also shop the Neighborhood Market format, which has become a recognizable brand that customers identify as a high quality, local grocery store. Therefore, the company will rebrand Walmart Express as Neighborhood Market and will utilize this brand for all small format stores, regardless of square footage.
"We know that our supercenters are an important format for the stock-up trip, but we want to be thoughtful about our investment, ensuring that we align the space to evolving customer needs," said Walmart U.S. President and CEO Greg Foran. "To do this, we will moderate supercenter growth in fiscal 2016. Our investment in Neighborhood Markets will go forward because they continue to show strong results across the box and they provide our customers with convenient access to grocery, pharmacy services, and other quick-trip needs."
Fiscal year 2016 capital investments are projected to range between $6.1 and $6.6 billion. The forecast includes new stores, remodels, conversions, relocations, logistics, e-commerce and technology infrastructure, and reflects the additions of new units that will expand Walmart U.S.'s retail space by approximately 15 to 16 million net retail square feet. The company expects to open between 60 and 70 supercenters and 200 to 220 Neighborhood Markets.
Sam's Club will spend approximately $0.9 billion to open about 20 clubs this year, including relocations and expansions. Sam's Club is also remodeling approximately 55 to 60 clubs this year.
"Our new clubs continue to perform well. Starting in the third quarter of this year, our new clubs incorporate several layout improvements, including an expanded fresh area and a combined health and wellness solutions center. These updates enhance the member shopping experience, and drive stronger sales and leverage labor efficiencies," said Sam's Club President and CEO Rosalind Brewer.
During fiscal year 2016, Sam's Club will open approximately 9 to 12 clubs, including relocations and expansions. Remodeling is slated for between 60 and 65 clubs. Sam's Club is projecting a reduction in capital expenditures to approximately $0.8 billion from its revised fiscal 2015 estimate of $0.9 billion. Sam's Club will continue to invest in membership and merchandise capabilities.
"We are reducing the number of new club openings for next year and accelerating technology initiatives that integrate our physical locations with our digital capabilities," Brewer explained.
Walmart Global eCommerce President and CEO Neil Ashe outlined the progress made during the past year on the company's e-commerce strategy.
"We are delivering best in class e-commerce capabilities that we are combining with the assets of the world's largest retailer to engage with customers in new ways. We have delivered the core components of our new global technology platform. We are expanding our next generation fulfillment network to reach our customers fast and efficiently, and we're building new data capabilities to enhance our customer experience" said Ashe.
Ashe announced that next year Walmart will build new online fulfillment centers in Georgia and Pennsylvania, each over 1 million square feet. These centers will be part of its next generation fulfillment network that includes dedicated online fulfillment centers, shared distribution centers, and ship-from-store locations that are all tied together by one of the biggest and most efficient transportation networks in the country. Walmart will also add new fulfillment centers in Brazil and China.
The company plans to spend capital of approximately $1.0 billion for e-commerce and digital initiatives this fiscal year and between $1.2 and $1.5 billion next year.