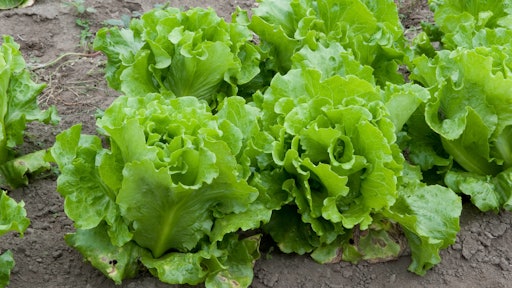 Two major romaine lettuce recalls this year alone, among dozens of other food-related outbreaks. Increasing consumer demands, from faster shipping and improved transparency to greater fresh food selections and e-commerce options. The threat of a global trade war and seemingly never-ending tariff hikes. Tightening trucking capacity and a labor shortage. Getting nervous yet? Two thousand eighteen brought all of these challenges and more for players throughout the global food supply chain. There is good news, though. Innovations and technological advancements are working every day to solve these complexities. Below, the Food Logistics' editors touch on a few solutions and trends for the year ahead.
Innovation Boosts Food Safety
Food safety is paramount to our industry. While the Food Safety Modernization Act is instrumental in standardizing and improving processes in the food supply chain that support improved food safety, technology innovations and breakthroughs are helping the industry achieve its goals at a faster pace.
SafeTraces is a technology company that is using non-living, food-safe DNA barcodes to "tag" food so that it can be traced through the supply chain.
The technology got its start at Lawrence Livermore National Labs in California. From there, SafeTraces' team of entrepreneurs, scientists and engineers transitioned the technology from the lab to the industrial sector with a focus on improving food safety.
The DNA barcodes are made of seaweed and give food producers, processors and consumers visibility into food origin and safety. They are invisible, edible, tasteless and approved by the FDA. The DNA barcodes are applied directly to the food rather than the packaging or pallet, and provide information in minutes as opposed to days or weeks.
According to Ulrike Hodges, vice president of business operations, the DNA barcode solution can be applied to solid food, grain and bulk food, as well as oils, juices or other liquids.
When coupled with a blockchain-based or centralized code registry system, SafeTraces' DNA barcodes create unbreakable links between physical objects and their digital certificates.
In addition, the DNA barcodes are stable for years on most commodities (e.g. grains, seeds, oils and fertilizer).
Recently, SafeTraces launched SaniTracers, food-grade pathogen surrogates that are used in food processing and plant and equipment sanitation to verify that sanitation was performed as planned.
Hodges says SafeTraces' technology has significant potential beyond the food industry, especially in the pharmaceutical and healthcare industries.
PURE Bioscience is another company whose product stands out in the area of food safety, particularly for its ability to quickly and safely sanitize transport trailers, including refrigeration units and air ducting. The company's Silver Dihydrogen Citrate antimicrobial is a patented sanitizer/disinfectant that uses an ion-based technology in a mist form, making it easy and effective to apply without over saturation and excess water remaining in the trailer.
Trailer downtime is virtually eliminated because the PURE mist works in four minutes versus the two hours that it usually takes to wash down a trailer with conventional soap and water. Total application time for a 53-foot trailer is about 10 minutes, and it provides 24 hours of residual protection.
During the company's earnings conference call in October, CEO Hank R. Lambert said, "We are seeing expanding use by Taylor Farms of PURE Control [the company's direct food contact antimicrobial solution], accelerating progress in gaining adoption of our truck sanitizing solution among food transport companies, and accelerating expansion of PURE Hard Surface use in processing plants and restaurant chains."
Same-Day Delivery: Do or Die 
Online orders may only make up a small percentage of food retail sales, but it is a growing sector that can't be ignored. In fact, in its third annual consumer survey, delivery service provider Dropoff found that 64 percent of those surveyed want same-day grocery delivery service, but only 19 percent currently receive it.
Many experts predict, especially following Amazon's acquisition of Whole Foods Market in 2017, that grocery will be the next market sector disrupted by e-commerce. A study by the Food Marketing Institute conducted by Nielsen Online, supports those predictions, estimating grocery sales will capture 20 percent of total grocery retail by 2025 and reach $100 billion in consumer sales.
"I anticipate every company will eventually offer same-day delivery," says Vijaya Rao, CEO of Delivery Circle, a same-day delivery solution that operates much like Uber for shippers by matching merchants' local delivery needs with drivers. "There is a push in the marketplace for companies to offer this service. Most restaurants and grocery stores will see themselves left behind if they don't figure out delivery."
Unfortunately, what consumers often fail to understand is the process that ensures orders arrive safely at their door. For major retailers and grocers, the investment in delivery services has become top priority. In December 2017, Target acquired delivery service Shipt to handle its same-day delivery logistics and, in October, the retailer announced a significant expansion into eight cities in Southern California. Walmart's last-mile logistics are handled by several third-party delivery service providers. The retailer is also experimenting with crowdsourced methods through its new Spark Delivery pilot that uses an in-house platform where drivers sign up for windows of time that work best for their schedule. Kroger also outsources its grocery delivery, announcing a partnership with Instacart in September, expanding its reach to 50 percent of U.S. households.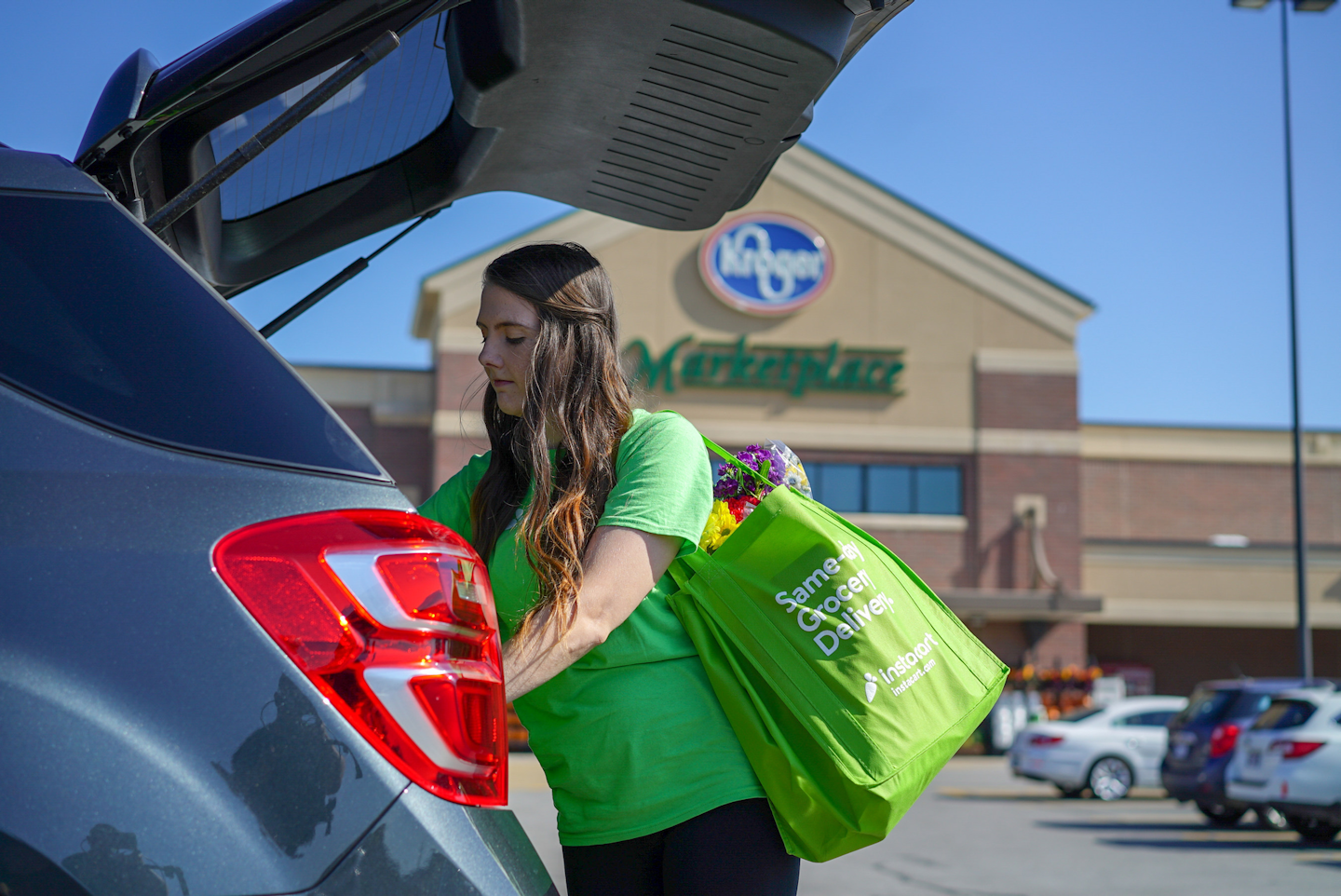 While these retail powerhouses have the time and money to invest in last-mile delivery, many small grocers, restaurants and foodservice companies lack the resources to stay competitive. Launched in 2014, DeliveryCircle was born to fill that need.
"We realized a lot of small businesses were struggling to predict the day-to-day demand for deliveries. They couldn't match up the demand and the supply at all times," explains Rao. "They also did not want to put people on payroll and absorb all of the fixed costs. Most of these small companies lack the mechanisms to devote people solely for delivery. They end up sending their own staff members to deliver orders, and as a result, are losing the capacity to grow their business."
DeliveryCircle solves the same-day delivery puzzle for these food and beverage companies by using a pay-as-you-go dedicated driver model, offering a pool of drivers that are assigned to companies based on their specific demands and needs. They can also provide white glove services as an extension of the customer's brand.
"We've carved out a niche in a few different foodservice areas that separate us from the typical food delivery companies—product that needs to be delivered quickly, but does not necessarily need refrigeration if delivered in a set amount of time," says Christopher George, chief marketing officer for DeliveryCircle. "We've also carved out a niche for food delivery to corporate locations through large catering operations. The common denominator is that the food has to be delivered within a certain time frame."
DeliveryCircle's food and beverage customers range from large grocery chains to different specialty foods and niche bakeries to a client that offers a cold press juice delivery subscription. The juicing company previously handled its own deliveries using a refrigerated truck and only one driver. With the DeliveryCircle model, the platform deploys three or four drivers to complete those deliveries, all by 6 a.m., cutting the juicing company's driver, maintenance and fuel costs.
"With us, they don't have to think about the logistics after scheduling a delivery, which allows them to focus on their business," adds Rao.
Third-party Logistics Providers Adapt
Third-party logistics providers (3PLs) are relied upon for more than logistics. Increasingly, they serve as a strategic supply chain partner to minimize costs in transportation, inventory, fulfillment and more. At the same time, 3PLs are adjusting their business models as retail evolves and last-mile delivery becomes the differentiator in customer fulfillment. While many of the challenges 3PLs face remain the same, there are still challenges that need solving—if not for today's customer then likely tomorrow's.
There are several areas where 3PLs are adopting new strategies to operate more efficiently and cost effectively for customers.
Transportation—the use of regional 3PLs to reduce costs of moving goods coast to coast and service the last mile.
Fulfillment—introduction of more SKUs and product choices equates to a more flexible and adaptive warehouse to ensure quality, transparency and regulatory compliance.
Service offerings—whether it's repackaging larger cartons into smaller packages, offering promotional labeling or building displays, 3PLs are providing value-added services to differentiate themselves from the competition and meet customer demand.
Final mile rules. As consumer preferences change, it creates a ripple effect in the retail supply chain. For 3PLs, many are experiencing delivery requirements within hours instead of days or weeks. This has led to a rise in retail standards around velocity and on-time movement of goods—particularly in perishables where time is of the essence.
Bob Lilja, chief operating officer for Weber Logistics, says with changes to hours of service for over-the-road drivers, there's more focus on inventory warehouse management for 3PLs delivering the last mile. Supporting service levels is difficult for a multi-stop delivery model. Thus, to achieve greater velocity 3PLs are using full truckload delivery and pool distribution for the final mile.
"With the retail supply chain, it's critical to minimize the cost of transportation—and that means shipping long haul as densely as possible," says Lilja. "To execute that strategy, it helps to have a 3PL in the destination market that can perform value-added services like repacking, postponement and display building. By finalizing the product and packaging at the very end of the supply chain, retail suppliers minimize inventory and create very efficient long haul runs."
Fulfillment solutions. As more consumers migrate toward e-commerce, fulfillment solutions require unique capabilities. Paul Lomas, group director of sales and marketing for Ryder System, Inc., says the proliferation in food and beverage for fresh food, gluten-free and farm-to-table preferences cascade into warehouse operations. As the number of SKUs increases, it affects the profile of orders and increases the number of lines/orders. Greater precision is required in how the capacity inside the warehouse is used to manage an expanding product line.
"Those fulfillment needs translate into new requirements for technology in terms of visibility and traceability—to ensure the warehouse is compliant with the Food Safety Modernization Act and that product ingredients are traced from raw material to point of consumption," explains Lomas. "Part of fulfillment also means meeting demand for more complete information, requiring more robust technology and information than in the past."
Lilja agrees, and says, because of e-commerce, there's a desire to build fulfillment solutions around many types of food. "Our company services an account that ships private-label groceries to customers," he says. "I never expected to see the supply chain support the cost of delivering everyday grocery goods direct to consumers, and do it economically through traditional parcel.
"Even more traditional food and beverages have an e-commerce component," adds Lilja. "We build solutions that require temperature control, such as adding cold packs in shipping cartons, or even dry ice. Some of this is done only seasonally, during the summer months. It's about creating solutions that provide the most economical, high-velocity fulfillment for online orders."
Value-added services. What many 3PL customers fail to utilize is the knowledge and expertise of their provider. As a strategic partner in their supply chain, 3PLs can offer solutions that lead to cost efficiencies, such as cartonization analysis to lower transportation spend. Another area is display building and product stocking.
Strategically placed throughout retail stores, food product displays are fixtures in checkout lanes and end caps. Customers are accustomed to scanning the wares on standup displays as they round each aisle or slowly inch toward the cashier.
What few realize is that food distributors and manufacturers greatly depend on impulse buys as a large portion of their revenue stream. With a wide assortment of food products on store shelves, displays provide a level of visibility that attracts rather than disorients. Designed for high-velocity products like candies, chips and drinks, displays are easily emptied within one day.
Lilja says Weber Logistics builds tens of thousands of displays per month for food customers. Those displays are then shipped into grocery chains, Walmart and Target. Because confectionery represents a large portion of Weber's business, there needs to be an element of elegance and quality to the displays.
"There is a client that relies heavily on display building, so our warehouse has a 15,000-square-foot space dedicated to that need," he says. "We build displays every day, shipping them separate from full-case shipments."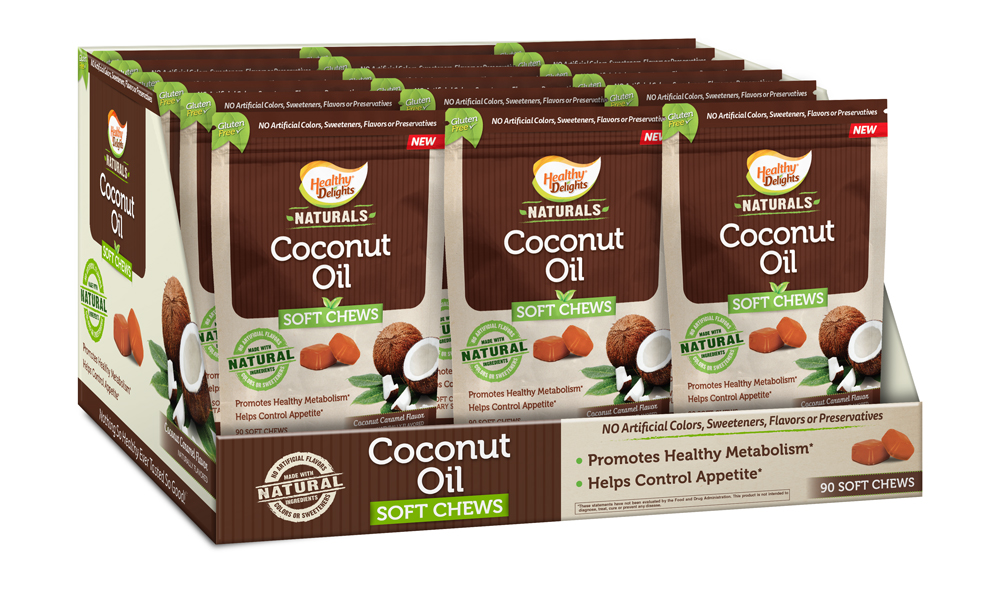 Designed for high-velocity products like candies, chips and drinks, displays are easily emptied within one day.

Displays, just as any product that's shipped, require strategic decision-making to contain costs. Manufacturers rarely construct and ship fully built displays coast to coast. There are considerable cost savings from having 3PLs receive displays as knock-down corrugates to assemble and fill with multiple products, says Lilja.
"Once fully assembled and stocked, the displays are wrapped for protection during shipment to the distribution center prior to final store delivery. For some clients, we maintain several sizes of cartons and displays in inventory and then build kits to order based on POs issued long after the manufacture date."
"The complexity increases when display products require a multi-temperature-controlled environment during last-mile delivery. Suddenly, a 3PL that provides a multi-temperature storage facility ranging from freezing to refrigerated to confectionery temperatures increases value."