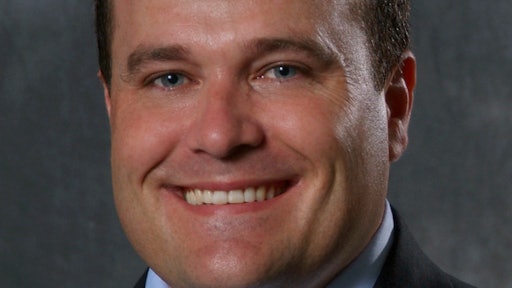 Recent events in the food industry have sparked a greater focus on the importance of traceability in food supply chains. The challenges facing Chipotle in 2015 around sourcing or humanely raise pork and then separately with bouts of E. coli show that food supply and safety issues are very much in the media.
Much of the recent attention on food origination has focused on the use of genetically modified organisms (GMO) in food products. Whole Foods Market announced a commitment to label all GMO products in its retail offerings by 2018. This means that Whole Foods will confirm GMO use in over 100,000 food suppliers—a herculean task.
Numerous apps are now available to assist buyers in identifying GMO foods when shopping in stores. Meanwhile, state laws on the labeling of genetically-modified foods have been passed in Maine, Connecticut, and Vermont, and were narrowly defeated at the ballot in various others. Consumers have demonstrated a dramatic increase in their desire for more information about food supply.
Beyond GMO concerns
Although GMO status has taken the spotlight to date, the consumer interest in food supply extends far beyond GMOs. New apps allow shoppers to identify features of food when making purchasing decisions, like Buycott and HarvestMark. Even Applegate, a leading meat producer, provides videos about the sourcing of food items on its web page. Videos are linked via barcode numbers unique to products, allowing customers to see who produced their meat and where.
In the summer of 2014, another company shook our consciousness around global food supply and its safety. OSI Group, an Illinois-based firm that supplies large, international fast food outlets in China, apologized for selling expired and possibly rotten meat through its Chinese division, Shanghai Husi Food Co. The division was responsible for processing chicken and beef sold to many American fast food restaurants, including McDonald's, Papa John's, Burger King, KFC, and Pizza Hut, as well as fast food outlets in parts of northern China.
This case shows the great reliance the international food supply has on a few major food processors. The fact that this case was brought to light by a disgruntled employee—and not by food supply chain detection or even a quality check by restaurants—further suggests that stronger surveillance and confirmation of our food supply are sorely needed.
The global food supply chain
Like the horsemeat scandal in Europe in 2013, this case highlights the complex, international web of food transfers that challenge restaurants and food suppliers in tracking and verifying the origin of food. Market evidence suggests that customers care greatly about food sourcing and food safety: Yum! Brands, the parent company of KFC, Pizza Hut, and Taco Bell, watched sales at its outlets in China drop over 14 percent in the scandal's aftermath.
In the U.S., the FDA has taken steps to designate "high-risk foods" as required by the FDA Food Safety Modernization Act. The goal is to focus particularly on foodborne outbreaks that occur or are amplified at critical processing steps. Challenges in tracking food and ensuring food safety in light of recent large-scale food safety cases have contributed to President Obama proposing to centralize food safety responsibilities under a new, single food safety agency within the Department of Health and Human Services, as compared to the 15 governmental agencies that currently have a voice on the matter.
Efforts to label the GMO status of food shows an increasing interest in understanding what we consume. They also illustrate the need to expand awareness of other important factors in the supply of food, such as its origin, handling, farming and husbandry practices, and even the environmental impact of its production.
As shown by the OSI case, the food supply does show singular "bottlenecks," or major food handlers that supply many restaurants and customers. This makes food tracing more difficult but even more important.
These features suggest that food traceability is needed more than ever. The past year saw advances in the U.S. supply chain, such as GMO labeling, consumer interest in developing additional food origin labeling schemes, and steps by the FDA to track "high-risk foods." Foodservice operators should be proactive and share information about sourcing and origin, and consider adopting food labeling standards as well as purchasing from suppliers who permit tracing through apps and barcodes, for instance.
KEY POINTS
Food products are increasingly:
1) global in sourcing
2) traded by various intermediaries
3) poorly examined at critical manufacturing steps
4) used as ingredients in industrial or large-scale food production (masking their origin).