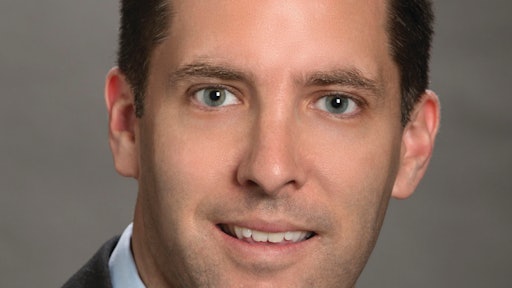 The food and beverage industry is continuing its climb out of the Great Recession, with consumer-based metrics showing marked improvement, such as the consumer confidence index, personal consumption expenditures on food, and the S&P Food and Beverage Select Index, as indicated in a new report by accounting firm RubinBrown on the middle market food and beverage sector. Although overall food and beverage deal volume decreased some in 2013, most experts predict the industry to see increased mergers and acquisitions activity in the foreseeable future.
Consumer levels and food expenditures increase
As disposable personal income levels have rebounded since the market bottomed in late 2008, so too have consumer confidence levels, which reached a post-recession high in June 2013. While consumer confidence finished 2013 slightly down from that, levels are back to trending upward, increasing just over 8 percent during the first quarter of 2014 and nearly 36 percent year-over-year. Despite the slight softening in consumer confidence and disposable personal income levels in the second half of 2013, personal consumption expenditures (PCE) on food closed the year rather strong at $2,633 per capita, which is 2.7 percent above the April 2013 low. Real PCE is also continuing to trend upward in 2014, increasing 0.8 percent during the first quarter, with PCE on food items 5 percent above spending levels seen during the Great Recession.
Another positive indicator for the food and beverage industry is the continued increase in consumer spending on dining out, with expenditures increasing nearly 4 percent over the last decade to 49.5 percent of total food expenditures. Interestingly, over the same period of time, the split between full service and fast food restaurants has remained relatively unchanged, with fast food trailing full service restaurants, with 17.8 percent and 20.6 percent of total food sales, respectively.
All of these indicators are impacting producer prices, which have continued an upward trend over the last decade. Both food and beverage manufacturing prices have exhibited average annual growth rates of 3.4 percent and 2.3 percent, respectively. The food manufacturing price index closed out 2013 at just about 200 points, while beverage manufacturing hit a high of just above 180 points.
Mergers and acquisitions volume takes a hit in early 2013
As mentioned above, overall deal volume for the food and beverage industry decreased approximately 4.3 percent in 2013 from the previous year. Due to investors fearing an increase in the long-term capital gains tax rate in 2013, many deals were pulled forward into 2012, causing a spike in the number of transactions in the fourth quarter of 2012, up a staggering 21.3 percent. After a sharp decrease of 20.6 percent in volume in the first half of 2013, M&A activity rebounded in the second half of the year, increasing nearly 20.5 percent. When looking more closely, strategic buyers outpaced financial buyers by a wide margin, accounting for 81.6 percent of all deals in 2013, indicating that most acquisitions are being made by existing companies in the industry to fuel growth and/or capitalize on potential synergies.
Looking forward
Collectively, all of these signs point to continued improvement in the broader U.S. economy, and more specifically, consumer-driven sectors like the food and beverage industry. Continued improvement in these key consumer metrics should translate to added demand in all phases of the food and beverage supply chain, as consumers gradually revert to pre-recession spending levels.
In addition, deal volume in the food and beverage industry is also expected to increase as the larger companies in the industry and private equity firms take advantage of sizable cash positions and low interest rates to increase exposure to faster-growing markets, consumer segments and product categories. Further, larger food and beverage companies will likely continue to divest underperforming businesses as well, in order to fund acquisitions and improve growth prospects.
Overall, 2013 and the beginning of 2014 brought positive news for the food and beverage industry, with all signs pointing to continued improvement over the next few years. There certainly is perceived value for investors, with S&P Food & Beverage industry valuation multiples reaching five-year highs in Q3 2013. S&P F&B multiple expansion outpaced the broader market, with EV/EBITDA multiples expanding a phenomenal 32 percent in 2013.