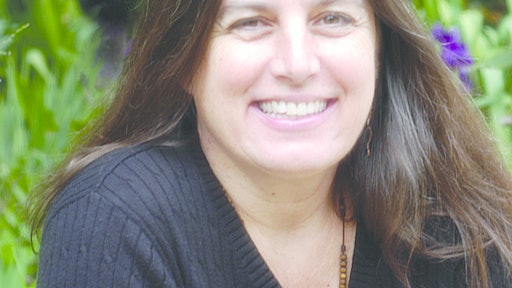 Our final issue of the year is chock-full of technology-related developments that are leading the global food supply chain into a new era of visibility, efficiency, and safety. This year's FL100 list of leading software and technology providers is evidence of how far our industry has advanced over the past 12 months and gives clues to where we're headed in 2014.
You'll note that we've included some new segments on this year's list, specifically in refrigeration technology. While some could convincingly argue that this is a stretch for the FL100, it's hard to deny that the latest advancements in controlled-atmosphere technology alone don't warrant a spot on the list. Ultimately, we aim to provide a valuable resource guide to our readers, which means the FL100 is evolving to reflect the changes underway in our industry.
Indeed, we're planning more coverage on the global cold chain in 2014, both in our print product as well as our Educational Webinar series, which launched this past September.
The theme of our 2014 Educational Webinar series is "The Cold Chain: Uncovered." We'll be offering three or four events on this theme next year, focusing on specific topics such as refrigerated equipment, new transportation services targeting the cold chain, and the build-out of infrastructure at ports and cold chain facilities to support the global cold chain.
Meanwhile, our cover story on "The Future of Food Logistics" could have easily been three times longer and even then would have only scratched the surface of what lies around the bend.
This much is clear, however. Regardless of age, education, and background, most of us have a fundamental appreciation for shared meals with friends and family; for food that reminds us of "home" (be it Ohio or the Old Country); and food—or wine—that is made and crafted using methods that have been used for centuries. What's exciting is how software and technology providers, packaging companies, transportation providers and others in our industry are rolling out new products and services that preserve these simple yet important joys no matter the time of year or where we might reside.
At the same time, there's an ongoing consumer movement to buy locally sourced produce, to eat healthier, know more about when/where/how their food was produced, reduce food waste, and for some, to even try out online grocery shopping if they're not doing it already. All of this creates a bounty of new opportunities for our industry, all of which we'll be covering closely in 2014.
As we wrap another year at Food Logistics, I'd like to extend a warm "thank you" to my editorial advisory board, colleagues, readers, and advertisers whose support and feedback continue to help improve our publication.
Enjoy the read.