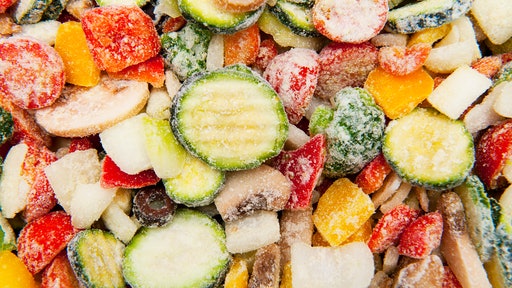 Getty Images
While the origin of a cluster of Coronavirus infections in Beijing, China, is unknown, some officials suggest the virus was present on chopping boards used to cut imported salmon. The speculation also draws a misleading conclusion that frozen foods can contribute to the spread of Coronavirus (COVID-19). That's why the American Frozen Food Institute (AFFI) is providing information on what is knows regarding the science and spread of Coronavirus.
"While SARS-CoV-2 has been recovered from surfaces, particularly those in healthcare settings, the risk of contracting COVID-19 from these surfaces is likely quite low. This is especially the case when food handlers use proper sanitation and hand hygiene," says AFFI food safety expert Dr. Donna Garren. "This is a good reminder, as more people are preparing food at home right now, to follow the Partnership for Food Safety Education's basics of safe food handling—clean, separate, cook and chill."
In addition, AFFI also states:
The U.S. food supply remains among the safest in the world. There is no evidence for the spread of SARS-CoV-2 through consumption of food or no known cases of foodborne COVID-19.  
While many viruses can survive freezing temperatures, SARS-CoV-2 does not cause foodborne illness. Like other viruses, surfaces can become contaminated with SARS-CoV-2 by contact with an infected person. To counteract this possibility, a two-pronged control approach is used—frequent and proper hand washing and surface disinfection. These measures are recommended by the CDC and remain important steps to prevent exposure.
The frozen food industry's top priority today and every day is food safety. As a preventative measure, frozen food companies are increasing the rigor of their sanitation and hygiene practices and instituting many other strategies to prevent disease transmission amongst their essential workforce. These measures are beyond what is required by law or regulatory guidance during this pandemic.