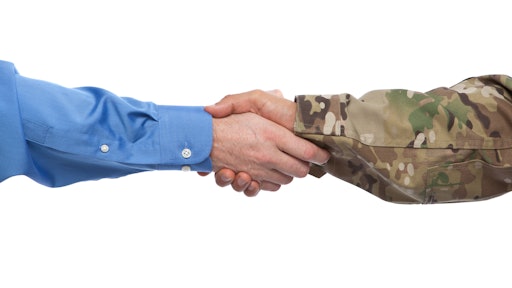 straight8stock.stock.adobe.com
Transitioning from military service to civilian life can be a challenging journey for many veterans. As a touted expert on this topic, and someone who's been there, done that, I can admit my own post-military experience was riddled with confusion and turmoil as I decided what my next move was, and how my experiences and skills from service would transfer to the real world. At the time, the supply chain never crossed my mind. Today however, I can clearly see the connection, where veterans bring a unique set of skills in leadership and critical thinking to the space, making them well-rounded supply chain professionals.
Military service places a strong emphasis on leadership development through training that molds individuals into effective leaders in various capacity. As a small example, I entered the military as an 18-year-old with little experience in life or as a leader. Over time and through various training, I was able to grow my understanding of respect, comradery and critical thinking, which molded me into a leader in my workspace by the time I left. These leadership skills are highly transferable and directly applicable to the complex and dynamic world of supply chain management. Michelle Saks, COO of Gently.io, explains that many military, diplomatic and intelligence serviceman and servicewomen have seen firsthand the full scope of threats facing the nation and worked collaboratively to create the strongest possible deterrents.
"These leaders, steeped in knowledge gained from years of intelligence collection and international relations, are not merely functional experts in sales or program management, but rather, utility players laser-focused on mission. Instead of waiting around for government organizations that are slow or unlikely to change, through the application of their experiences to logistics innovation, they are finding other ways to serve," says Saks.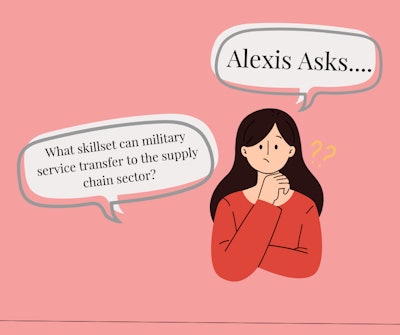 In the military, your role on paper doesn't quite define your natural understanding towards threat and subsequent critical-thinking, typically done under pressure and often in high-stakes situations. Similarly, in the supply chain, quick decision-making is vital, especially when addressing unexpected disruptions, managing inventory levels or optimizing routes. Veterans' ability to assess situations, prioritize tasks and make sound judgments is a valuable asset in this context—leveraging ideas that might be considered out of the norm.
Saks describes these efforts in the scope of the use of predictive analytics to pre-deploy inventory closer to customer endpoints using local nano-fulfillment centers or ideas in effective and scalable deployment of EV fleet and sustainable packaging to ensure the U.S. contributes to mitigation efforts against the catastrophic impacts of climate change. It's an underscore to the long-engrained sense of teamwork and collaboration found in service. Veterans understand the importance of working together to achieve a common goal. In the supply chain, where cross-functional coordination is essential, veterans' ability to foster teamwork and build strong relationships with colleagues is invaluable.
Veterans bring a wealth of skills and experiences to the supply chain industry that offer unique advantage. Their ability to make critical decisions, work effectively in teams, adapt to changing circumstances, pay attention to detail and maintain a strong work ethic is highly beneficial in the supply chain space. Saks says that to reinvent America's supply chain we need teams who have spent their careers tackling the security of America's future and I couldn't agree more. With the right strategies and support, veterans have the chance to offer a fresh outlook on the growth and success of logistics, while finding a rewarding and rising career. And in case no one has told you today, thank you for your service.