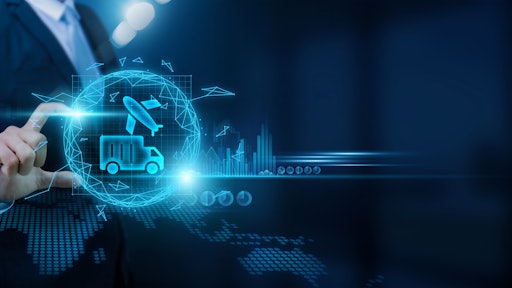 Manoj/stock.adobe.com
Unisys has unveiled Unisys Logistics Optimization™, a new quantum-powered solution designed to help organizations solve complex logistics optimization challenges in seconds. As logistics costs continue to rise, companies are urgently trying to redefine the shipping process to improve the customer experience, decrease their costs and drive additional incremental revenue.
Piloting the new solution in pursuit of its next breakthrough in logistics optimization is Malaysia Aviation Group's (MAG) cargo arm, MAB Kargo Sdn Bhd (MASkargo), which serves nearly 100 destinations worldwide. Currently, the airline's flight planners spend a significant amount of time manually selecting and assigning each shipment to unit load devices (ULDs), resulting in high operational overhead. Unisys will implement a secure and reliable solution that provides MASkargo flight planners with a graphic cargo plan tailored to maximize their cargo capacity, profitability and ability to manage priority shipments that meet customer expectations.
"Containing logistics costs is mission critical, and companies are seeking solutions that will meet that important need," says Chris Arrasmith, senior vice president, enterprise computing solutions at Unisys. "We have built true operational foresight by integrating advanced analytics, reinforced machine learning and the best of classical and new quantum computing architectures, enabling us to drive value in near real-time for clients."
Key Takeaways
Populated with industry-specific insights, the solution leverages a combination of quantum computing, advanced

analytics

and

artificial intelligence

(AI) to drive business outcomes.

Built for air cargo, ground handlers and freight forwarders and is designed to help logistics companies optimize in three ways:

Routing:

The solution evaluates all potential routes and incorporates dynamic data sets, such as weather and travel times, to optimize and identify ideal outbound and reverse logistics routes.

Capacity:

The solution evaluates loading strategies for companies by predicting and prescribing scenarios for pallet and ULD builds, allowing for more day-of shipment departures. It also helps identify opportunities for additional carrier revenue by detecting unused space.

Inventory:

The solution can predict and prescribe locations and packaging requirements on inventory, as well as amounts of inventory and freight sensitivity. This reduces packing and build times, minimizing freight damage or spoilage, preventing costly claims.