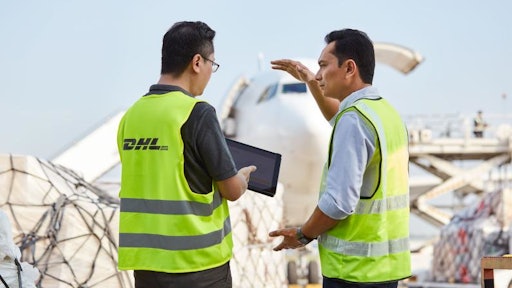 DHL Global Forwarding
DHL Global Forwarding expanded its GoGreen Plus Service to provide real emissions reductions through carbon insetting. Following the introduction of the GoGreen Plus Service for ocean freight, customers can now also easily neutralize their CO2 emissions for air freight on all trade lanes.
"Every airplane and vessel emit their exhaust gases into the same atmosphere, and it is not decisive on which route or which means of transport biofuels are used," says Thomas Mack, global head of air freight at DHL Global Forwarding. "From a technological standpoint, our GoGreen Plus Service is currently the simplest, most efficient and sustainable way to reduce CO2 emissions in transportation. As one of the world's leading logistics service providers, we see it as our responsibility to lead the way to greener transportation and to set a good example for others to follow."
The GoGreen

Plus

Service is based on the principle that the more customers book the service, the more alternative fuel or clean technology is used, making transport chains greener step by step.
GoGreen

Plus

is part of DHL's mid-term sustainability roadmap for 2030 and contributes to the sub-target of having at least 30% of fuel requirements covered by sustainable fuels.