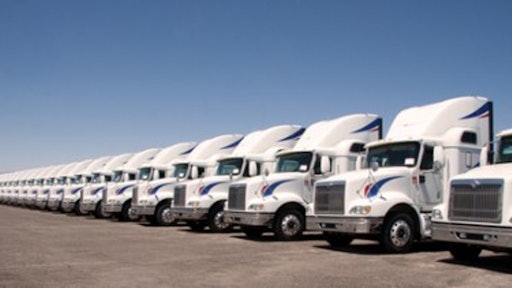 Getty Images
The transportation sector is the main contributor of greenhouse gas (GHG) emissions in the United States, just ahead of electricity. To varying degrees, passenger cars, trucks, trains, boats and airplanes are responsible for these emissions. Medium and heavy-duty trucks – those that deliver goods to stores and help to power the economy – generated 26% of the 2020 transportation GHG emissions and is one of the hardest to decarbonize. The energy transition will be more challenging the larger and heavier a vehicle is and the further the driver needs to travel between fill-ups. So, is there one technology solution that will work for these specific applications?
The shortest path to zero requires scrutinizing the entire supply chain emissions from well to wheels. It involves making leaps where possible and taking smaller steps where it's not. The trucking industry's journey involves two parallel paths, one introduces zero-emission solutions into markets where they make sense and another one advances internal combustion engines available today. Cummins estimates that the impact of advancing both paths is an additional 1.4 gigatons of cumulative carbon reduction, the equivalent of removing all trucks from the road for three years.
When will battery electric and fuel cell be the right technology for trucking fleets?
According to the 2022 State of Sustainable Fleets report, battery electric adoption will be easier for fleets with daily return-to-base routes under 200 miles with predictable access to charging stations. Some of these applications include delivery and light duty trucks and regional goods trucks.
Hydrogen fuel cells on the other hand would work for applications like tow trucks or concrete mixer trucks. This technology can capture energy through regenerative braking in transient duty cycles, which improves the overall efficiency of the system.
The role of internal combustion engines in decarbonizing trucking
While companies work toward zero-emission solutions, it is important to leverage and improve existing internal combustion engine (ICE) technologies. Not all customers will be ready to switch technologies due to initial costs and the needed infrastructure changes. Improving fuel economy or using cleaner fuels helps achieve significant progress in the quest to reduce emissions. For example, consider that adding 100,000 engines that are 10% more efficient is conceptually equivalent to getting 10,000 zero emission trucks on the road.
Natural gas and hydrogen engines in trucking's decarbonization journey
Many commercial fleet operators are thinking about transitioning their vehicles to hydrogen or natural gas engines. These fuels can be great ways to reduce emissions and have different levels of adoption.
1. Natural gas engines
Natural gas engines are the mature, proven and least disruptive alternative power technology available today. They share roughly 80% of the same diesel components. Compressed natural gas (CNG) and renewable natural gas (RNG) are the two fuels that can be used on these engines. CNG reduces GHG emissions in the range of 13-17%. RNG is obtained from biogas, a methane-rich gas resulting from the fermentation of organic waste such as cow manure or sewage sludge. This fuel can allow engines to effectively reach carbon-neutrality, or even be carbon-negative when obtained from landfills. RNG currently represents 64% of all on-road fuel used in natural gas vehicles in 2021 in the United States, and 98% in California. These engines also run considerably quieter and cleaner, which improves the driver experience.
In the long run, natural gas engines also come with economic benefits. For the past 20 years, the price of the fuel itself has remained stable and disconnected from the price of petroleum fuels. Natural gas retail prices are, on average, significantly lower than the retail price of both gasoline and diesel. Additionally, these vehicles don't require complex aftertreatment systems. There is no need to add diesel exhaust fluids nor complete regens, which lowers maintenance costs.
2. Hydrogen internal combustion engines
Hydrogen ICE can achieve the same outcomes as fuel cells in terms of reducing greenhouse gas emissions, but with a smaller upfront investment. As McKinsey & Company states, hydrogen ICE can be more efficient at higher loads, whereas fuel cell electric vehicles are most efficient at low loads. Engine familiarity can make switching to hydrogen engines easier, as ICE technology is more known to users and manufacturers. Cummins also estimated that hydrogen ICE has a carbon reduction of 99% when using green hydrogen.
Inevitably, the use of hydrogen engines in medium and heavy-duty applications will lead to a greater availability of green hydrogen. It will also drive scale in the manufacture of hydrogen storage components used in other hydrogen technologies. Furthermore, natural gas infrastructure can be converted to transport hydrogen at a low cost. As an example of investment progress, the recently passed Inflation Reduction Act will offer tax credits for clean hydrogen production and hydrogen refueling stations in the United States. As a result, hydrogen engines are well-positioned to prime the hydrogen economy and accelerate the pace of decarbonization. Werner Enterprises signed a letter of intent to purchase 500 hydrogen heavy-duty engines into their fleet.
We are responsible for the advancement of trucks' energy transition
The supply chain industry has the opportunity to reduce customers' emissions and make a positive impact on the planet. Currently, there are options to decarbonize trucking fleets, and more technologies will be available soon. So, which one will get a fleet to zero emissions? The truth is that not all technologies will work for every fleet. The key is to combine the solutions that work based on particular applications and needs, while investing in innovation for future technologies.