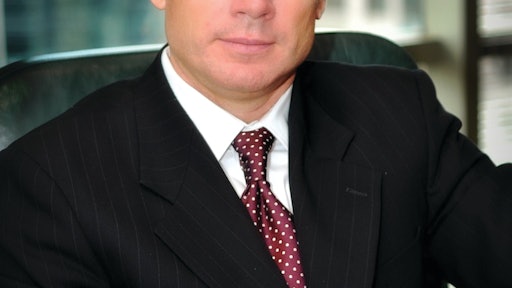 Reshoring is a Herculean task. Two decades ago, manufacturers herded overseas without a clear understanding of the impact the move would have beyond production costs. Some companies excelled during the early days of offshoring—others failed at a high cost. And now, just as then, some companies head home without a complete understanding of the operational impacts. Estimating the cost to open a plant and train production floor employees is relatively clear cut. But what about the financial and operational impact outside of those areas—such as on IT?
The question is one that many manufacturing IT executives ask today as the reality of reshoring looms. Aerospace and defense, electronics, medical—such industries that rely heavily on highly-skilled, technology-enabled workers and complex supply chains are those for which returning production stateside will likely have a significant impact on IT budgets, according to the "Offshoring and Reshoring: A Survey of Current Practices" report (sponsored by the Council of Supply Chain Management Professionals and co-authored by leading executives from the University of Tennessee, Miami University and Michigan State University).
The element of IT
To accurately predict reshoring's impact on IT costs depends on how aggressive the manufacturer's reshoring strategy is; and its supply chain and production environment.
Most reshoring efforts will require new (or expanded) investments in warehouse management and transportation management systems (TMS') as well as additional investments in enterprise software, hardware and mobile device technology. For some, the cost increase will be incremental while for others—such as those who view reshoring as a means for IT-driven innovation—the costs will be substantial and more immediate. In either case, reshoring presents an opportunity for manufacturers to rethink how they're leveraging new enterprise and supply chain technologies.
One challenge for those companies eager to invest in technologies to drive reshoring's success is that they are faced with a new IT landscape. The consumerization of IT and social, mobile, analytics and cloud computing transformed business operations. These trends also transformed the way IT vendors conduct business with their manufacturing customers. For example, vendors' licensing and pricing models changed to extract more revenue from an increasingly mobile and data-driven business. Additionally, dynamic contract language made it even more difficult to understand product use rights and to predict future IT costs. Despite all of the flexibility that mobility and the cloud brought to IT, many companies are held hostage to inflexible terms and conditions.
The complexities of the current IT purchasing environment and the impact that reshoring will have on IT costs are a double whammy for technology budgets. Manufacturers that aren't prepared to mitigate these risks have a high propensity to overspend on IT purchases and services.
Spending pitfalls to avoid
To protect against overspending and improve the efficiency and success of reshoring initiatives, manufacturers should avoid the following IT spending pitfalls.
New licensing options: Remember when licenses simply equaled the number of users or desktops? Those days are gone. Thanks to the consumerization of IT, vendors now carefully craft their licensing programs and terms to capture revenues associated with bring your own device (BYOD), mobile and cloud computing. In response, they come up with complex formulas and product strategies to ensure that every computing device in manufacturing—and every application accessed—requires a license. There are a bevy of new licensing models and programs and IT buyers need to be intimately familiar with each of them. Furthermore, it's critical for manufacturers to closely evaluate their IT roadmap; understand which products and services will be sourced from which vendor at each phase in the reshoring initiative; and then time contract renewals and negotiations optimally.
Paying above fair market value: The average manufacturer pays 10 to 40 percent above fair market pricing for 65 percent of their IT purchases in a typical year. In an industry that made a science out of cost cutting, this is staggering. At the root of this problem is the lack of transparency in IT vendor pricing and terms. What a vendor charges one company can easily be 20, 30 or 50 percent higher than what they charge the next company for the same products and services. Because major IT purchases occur only once every one to three years, in-house IT and sourcing executives lack the data points to determine if pricing is fair and competitive. Benchmarking pricing and discounts against market data is one of the simplest ways to protect against overspending.
BYOD cost risks: The proliferation of mobile devices within the manufacturing sector continues to grow, extending from traveling executives to field and production floor personnel. And while BYOD delivers many benefits, it is not without cost. Some manufacturers lose valuable wireless carrier discounts as corporate device users move to individual-owned devices and plans. These companies should incent users to sign up under corporate rate plans so the business can continue to receive discounts and credits. Manufacturers must also understand the impact that early termination fees have on the migration of corporate users to individual plans.
Decentralization of IT purchasing: IT purchasing in many manufacturing organizations is fragmented, losing powerful leverage with vendors. For example, one division of a large manufacturing operation may purchase a new workforce management system (WMS), while another division unknowingly purchases a TMS from the same vendor. In this case, the business didn't leverage its purchasing volume and significant pricing discounts were sacrificed. Because the purchases weren't vetted by IT, one department soon found that the company's current technology infrastructure was incompatible with the new solution. Failing to maintain internal alignment opens the doors to unanticipated costs, sacrificed leverage at the negotiation table and problematic implementations.
Scope-down of licensing rights: IT vendor sales channels are well trained at eroding customers' licensing rights during new purchase and renewal negotiations. These "subtle" licensing constraints may seem innocuous at first (if noticeable at all), but they're designed with one goal in mind: to create increased customer spending over the term of the contract. Manufacturers must gain absolute clarity on not only basic licensing definitions and policies, but also questions such as: Can the license be deployed on different platforms? What constitutes third-party access/indirect access?
A platform for business advantage
For many manufacturers, reshoring is the future. The health of these initiatives will depend on many factors, including the strategic investments and efficiencies found on and off the production floor.
Manufacturing IT has a unique opportunity to contribute to reshoring's efficacy on a financial, production, innovation and collaboration front. Manufacturers must understand and mitigate IT overspending risks to achieve maximum business value from every reshoring dollar spent –helping to contribute to successful initiatives that bring manufacturing jobs back to America.