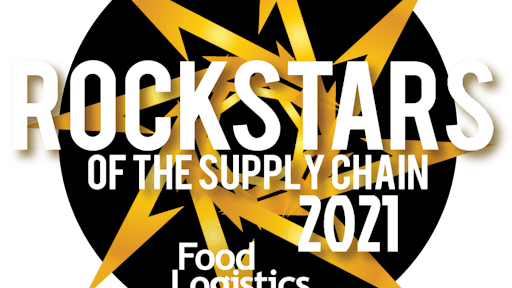 To put it mildly -- 2020 was hard. And, it was hard on everyone – no particular person or industry was safe. The Coronavirus disease (COVID-19) pandemic changed life the way we know it. People were panic buying, experiencing long delivery times and stock-outs were suddenly considered the norm. Fear was at an all-time high, but the supply chain kept trucking along.
The people that keep the supply chain trucking along are rock stars. Their hard work and innovations have shaped the global cold food supply chain, allowing consumers to get their groceries delivered to their house and trace where their food comes from.
According to a survey by Ubimo, 2.3% of consumers did all their shopping online. Although there has been a massive e-commerce boom driven by quarantine and shelter-in-place orders, only 9.6% of consumers say they now conduct weekly shopping online.
All these efforts made within the global food supply chain in a shortened amount of time has garnered these professionals with millions of adoring fans. Without these rock stars, the supply chain wouldn't be able to keep moving.
"Historically, there has been an inaccurate and pervasive view that frontline workers aren't worth investing in. Luckily, the tides are changing because nothing brings a level of focus to the things that truly matter quite like a global pandemic," Carol Leaman, CEO of Axonify, said in a press release. "It's now crystal clear that business runs through the frontlines. The things frontline employees do and don't do absolutely impact how a business performs."
The seventh annual Food Logistics' Rock Stars of the Supply Chain award recognizes the industry's most influential people for the role they played in improving the global cold food supply chain. These champions represent different industry segments and individuals who spearheaded partnerships among growers, packers, processors, retailers and logistics providers. From early pioneers and entrepreneurs to non-conformist thinkers and executive standouts, Food Logistics is pleased to honor these leaders and their contributions to the industry.
This year's recipients have found a way to navigate the supply chain during the pandemic all while keeping employees safe.
Take the overall winner of 2021 Rock Stars of the Supply Chain for example. Liz Longstreet Darr started her new position as executive VP of strategic sourcing for National DCP just one week before the country went into lockdown. She managed to rally her new team behind her and proved the importance of quality leadership amid a global pandemic.
"In the supply chain, professionals get recognized quickly when something goes wrong. And, rarely does supply chain people get recognized for all the things that go right. If you get 99% of the products there on time, people contact you about the 1% that doesn't get there. That's just how it works in the supply chain industry," Longstreet Darr adds.
The winners of Food Logistics' Rock Stars of the Supply Chain exemplify what it means to be a leader. It's fitting that exactly one year after COVID-19 turned the world upside down, we are honoring those who helped keep it afloat. It is our pleasure to introduce the 2021 Rock Stars of the Supply Chain.
Below are a few standouts.
To view the full list of winners, please click here.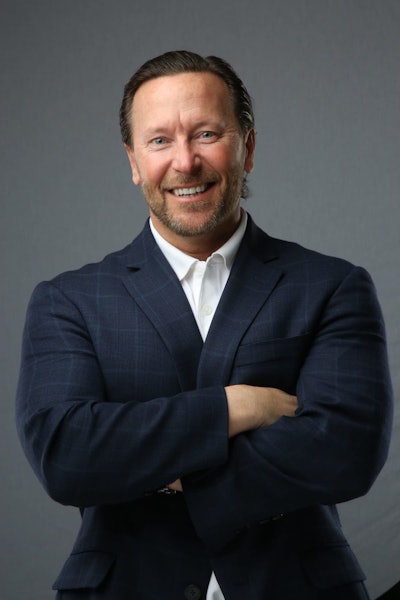 Michael Wohlwend
Managing Principal
After 25 years of experience, Michael Wohlwend knows the supply chain. Throughout his career, he has been considered an industry leader, providing supply chain solutions for more than 30 industry leaders. Wohlwend has authored numerous articles for trade publications, and has presented at more than 70 seminars and speeches at industry events.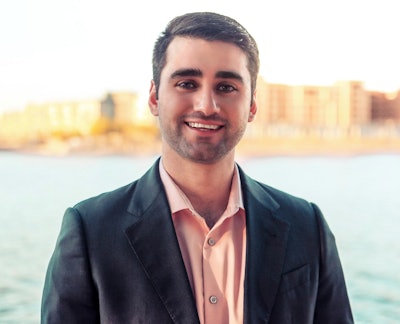 Adnan
Maksoud
Senior Manager at Shamrock Foods
As senior manager, Adnan Maksoud is responsible for all daily, weekly and monthly reports including brand management dashboards to track and measure brand performance. He also developed a weekly logistics freight rate scorecard to help identify opportunities, track rate changes and show timeline and categorization of vendor modifications. Maksoud possesses the qualities that make him known in his field, and is an invaluable member of his team.
James Eason
President, CEO, Managing Director

Chelsea International Cold Storage and Logistics, LLC
James Eason is an experienced Cold Chain Expert with a successful track record working for and training companies in cold storage and logistics. James maintains extensive business expertise across multiple industries having held senior positions at Atlas Cold storage USA, Brighthouse Consultancy and Training LTD Kenya and Global Cold Chain Alliance Technical Advisor.
Doug
VanDerveer
Director of Specialized Services
Douglas VanDerveer has been in the supply chain and logistics field since 1990. In his position as director of specialized services at Choptank Transport, he offered a "fixed" pallet spot rating system, so shippers could save on costsand make long-range financial projections. In the next year, he hopes to grow the LTL side of the business even more by continuing to overcome issues that his customers have by having open communication. When capacity is especially tight, he ensures his clients that longer lead times are needed to accommodate the time it takes to find trucks when they are scarce.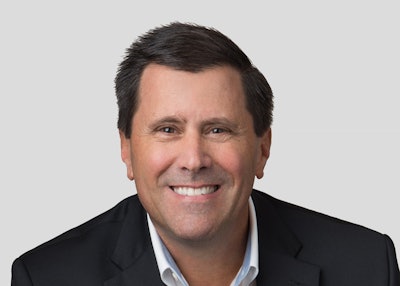 Ed Bowersox
CEO
Ed Bowersox leads CJ Logistics as CEO, implementing strategic initiatives and the development of key leaders of the future. With executive oversight, he has been instrumental in several leading company projects and long-term planning. Bowersox is a long-time supporter of leading industry organizations and is often a featured speaker at events. He believes that continuing development of employees is essential in moving the company forward and delivering customer value. His versatile, collaborative leadership style not only engages employees, but also motivates them as well.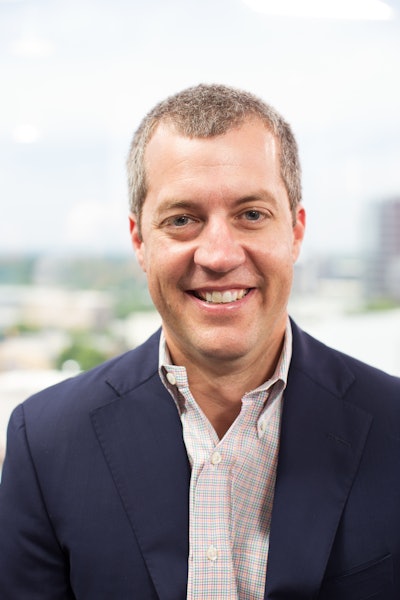 Chris Cummings
National Director of Food Advisory Services
Since joining Colliers international in 2005, Chris Cummings has been appointed the director of national food advisory services. The team's expertise in coordinating all technical experts, vendors and consultants involved in the real estate process has earned them long-term and multi-market assignments with leading food organizations. His experience has earned him a solid national and local client base and prepared him to understand the unique requirements of food distributors, manufacturers and processors to delivery the best service possible.
Food Safety and Quality Assurance
With more than 15 years of experience in the food quality, safety and regulatory sector, Jeremy Schneider's expertise spans from fast-casual restaurant chains all the way to food manufacturing. During his career, he has addressed some of the most challenging and critical risks faceing food brands. Schneider's understanding of challenges within the supply chain gives him a unique perspective to identify problems and develop creative solutions for Controlant's partners.
Arman Alim
Director, S&OP
Arman Alim has extensive supply chain experience in a wide range of industries. He is admired by his peers for a rare ability to master the technical details of supply chain planning and analytics, while never keeping sight of larger picture. This ability allows him to always optimize supply chain in the context of the overall business strategy. Alim is a great communicator and his ability to consolidate input from across the organization and translate that data into actionable insights has been invaluable to his team.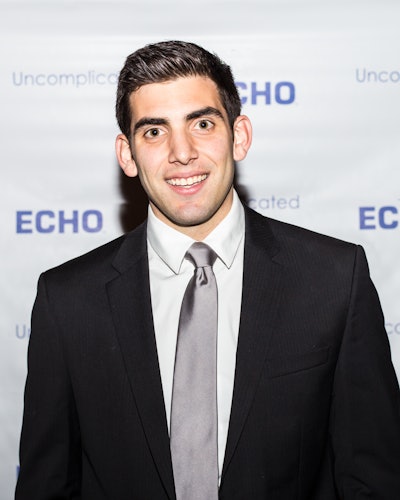 Joe Amici
Director of Consolidation
From early on in his career, Joe Amici has been carving out a niche within food distribution. He listens intently to where the market is and helps boosts clients by using Echo Global Logistics' resources to solve any underlying problems. Amici saw an opportunity to increase client visibility and control in refrigerated LTL shipments, so he spearheaded the creation of Echo's refrigerated consolidation program, which is focused on moving refrigerated LTL product out of the LTL network and into a load-to-ride shared truckload model. He finds it rewarding to see the relief of clients who no longer have to worry whether or not their shipments will be late. Within the next year, Amici aims to launch two more outbound shipping markets while continuing to scale the existing ones. Amici is a true partner to Echo Global Logistics' clients, and feels a sense of family within the company as business continues to scale.
Director, Supply Chain Solutions
Kyle McAndrew has over 10 years of system implementation, process improvement, analytics, modeling and optimization and change management experience. In his role as director of supply chain solutions at enVista, McAndrew has successfully implemented transportation strategies and systems for many companies. In the past year, he has guided 150 food suppliers and five major U.S. food distributors through the process of adopting GS1 standards to enable food traceability. His guidance has included consulting these companies through proper case labeling, as well as maintaining specific data elements.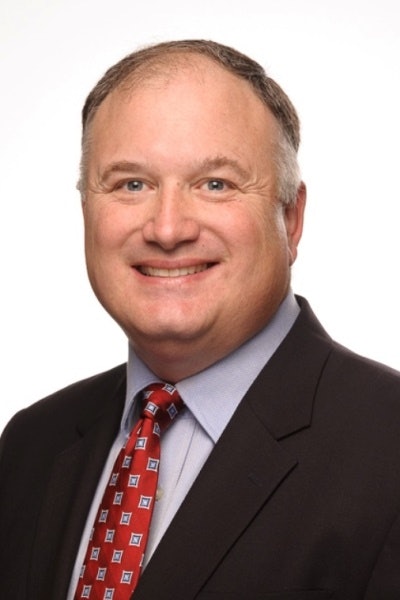 Kurt Leisman
Senior Director, Supply Chain Strategy
Kurt Leisman brings 30 years of experience to his role as the senior director of supply chain strategy at enVista. His responsibilities include overall project director for retail strategy and labor management systems. He has managed the implementation of multiple retail network and e-commrce strategy projects. In addition, Leisman is an expert in developing engineered labor standards, using lean to improve processes, LMS training, change management and connecting retail operations and retail fulfillment/e-commerce strategy.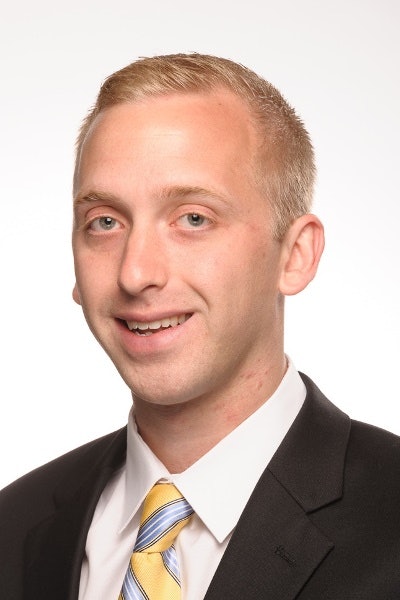 Riley Breese
Project Manager
As the project manager in enVista's supply chain solutions practice, Riley Breese has spent his time on the HighJump WMS implementation team. With this, he has implemented HighJump's WMS with clients across many industries. He has a strong background in implementing solutions and has created multiple custom integrations between HighJump's WMS and parcel rating systems, warehouse control systems and transportation management systems. Through his work with implementing WMS within cold food warehouses, Breese has been able to ensure that all processes within the warehouse are optimized, allowing for the most efficient management of the cold food products.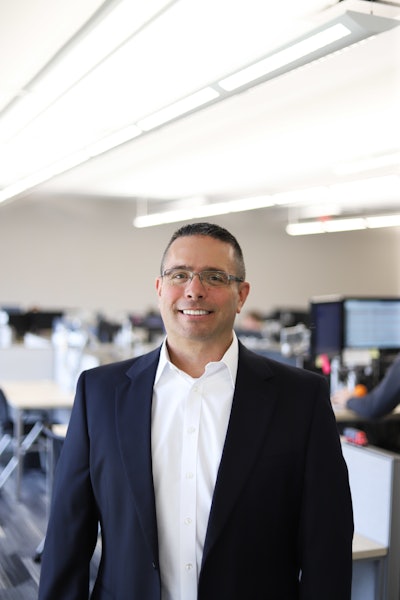 Mike Frank
Senior Director of Business Development
Mike Frank brings over 30 years of experience to Jarrett, allowing him to be a mentor to many within the organization. He provides guidance and positive feedback, encouraging them to do their best within the company. Throughout his tenure, he has helped Jarrett sales grow by six times the annual revenue since 2009. Frank's main goals are to strategically assist executives transitioning their supply chain from being reactionary in nature to a proactive competitive advantage. By working closely with new clients, their vendors and their customers, clients receive unparalleled business intelligence within their network. Frank continues to bring a blend of operational experience, creative vision for improvements and an integrity-driven sales process to ensure new clients are comfortable with their decision to partner with Jarrett.
Cory Lehman
Director of Asset Management
Cory Lehman serves as the director of asset management at iGPS Logistics. He is responsible for working with customers and partners to optimize their supply chains, enhance their pursuit of environmental sustainability goals while lowering the total cost of business. Lehman is passionate about the supply chain and logistics industry and strives to best identify the best possible solutions and outcomes for his customers. He has been instrumental in helping the company adopt a more proactive approach by providing guidance to his colleagues at all levels on not only how to read and interpret metrics, but also how to act effectively on them. Lehman is focused on helping iGPS become a better all-around partner to its clients through proactive account management that helps improve efficiencies, plan more effectively and save time and money.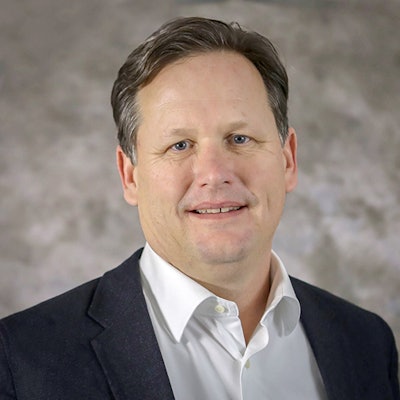 Mike Marshall
Vice President – West Sales
Since joining PLM in 2011, Mike Marshall has been a sales leader. With over 20 years of experience, he brings a proven track record in sales and sales management processes. Marshall is a key member of the team and brings alternative energy solutions to refrigerated transportation. He is highly skilled at identifying meaningful experience and translating it to refrigerated transportation. Marshall is inclusive when sharing knowledge and understands that he is a caretaker of the trust placed in him by customers relying on him to manage their fleets.
Sanjay Shrestha
Chief Strategy Officer
Sanjay Shrestha brings almost two decades worth of experience to Plug Power. As the chief strategy officer, he has been integral in growing the green hydrogen economy to support the zero-carbon fuel needs of cold chain customers that have aggressive sustainability goals. Under his leadership, Shrestha has closed the acquisitions of two companies involved in producing and transporting green hydrogen, positioning Plug Power to transition to zero-carbon hydrogen solutions. In the next year, Shrestha looks to bring online Plug Power's first green hydrogen plant, making it the first such plant in operation worldwide.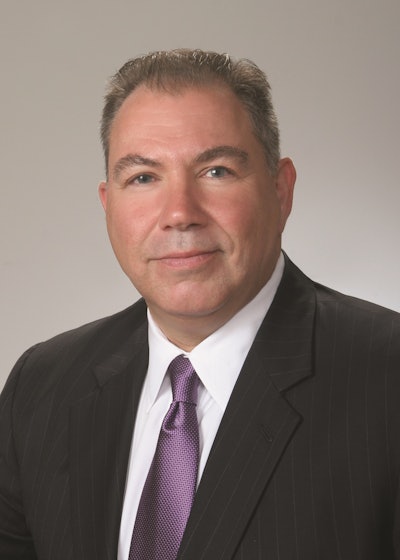 Robert Sappio
CEO
As the CEO of SeaCube Container Leasing Ltd., Robert Sappio has extensive experience in all aspects of containerized ocean and intermodal transportation. Sappio has been a thought leader in offering leasing solutions that are aimed at providing customers with innovative environmental equipment leases while taking a leadership in the refrigerated market. In addition, Sappio has also demonstrated strong leadership positions in the refrigerated market, making a significant contribution by investing in assets to assist the industry with pandemic recovery and trade movement support.
Sean Henry
CEO & Co-Founder
Sean Henry serves as the CEO and co-founder of Stord. He co-founded the company as a Georgia Tech student after feeling the pain caused by complex fragmented logistics networks first-hand at a global automotive manufacturing company. He has since grown Stord into a large supply chain disruptor in only five years, backed by over $15M in funding. Henry is a progressive and thoughtful entrepreneur with a servant leadership mindset, shepherding the team in the direction of set goals with pragmatic urgency and addresses roadblocks with empathy and efficiency.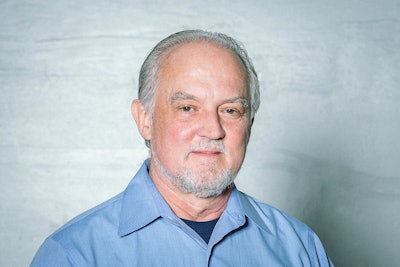 Robert Antes
Founder and President
As the founder and president of TradeTrans, Robert Antes has been involved in the fields of international trade and transportation for over 45 years. Antes prioritizes helping his international customers succeed within the global food supply chain. Despite the COVID-19 pandemic, civil unrest and natural disasters, the TradeTrans customer base has seen an upward trajectory simply because Antes' leadership helps the company keep the cold food supply chain moving. Still, Antes has a core focus on building the company to become even more data-driven within the next year. He understands that his team is his best asset and plans on rolling out a "coaching vs. managing" model for his employees. The intent is to help all employees find purpose in their current roles and help them grow into their individual career goals.