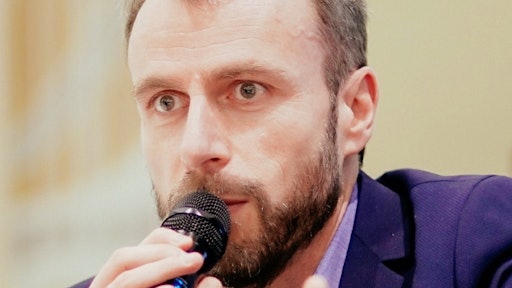 Eric Prieur, Carrier Transicold & Refrigeration System's former director of cold chain sustainability, was not looking for personal recognition. In fact, Jon Shaw, director of sustainability for Carrier, explains that it was the exact opposite — Prieur simply believed in the work that he was doing.
"Eric gave unselfishly — heart and soul — to a movement that was greater than himself, and he did it with great sincerity," Shaw says. "We owe him a debt of gratitude for his dedicated contributions to our business and the sustainability work that he deeply believed in."
On March 10, 2019, Prieur was one of 157 passengers who died in the crash of Ethiopian Airlines flight 302. Prieur was en route to Nairobi, Kenya, on behalf of Carrier, to speak on the connection between food loss/waste and climate change at the United Nations Environment Assembly conference.
Prieur's contribution to the food industry, positions in industry organizations and oversight for academic research has posthumously earned him the recognition of Food Logistics' 2020 Champion of the Year. This annual award recognizes the industry's most influential professionals' hard work, vision and leadership in shaping the global food supply chain.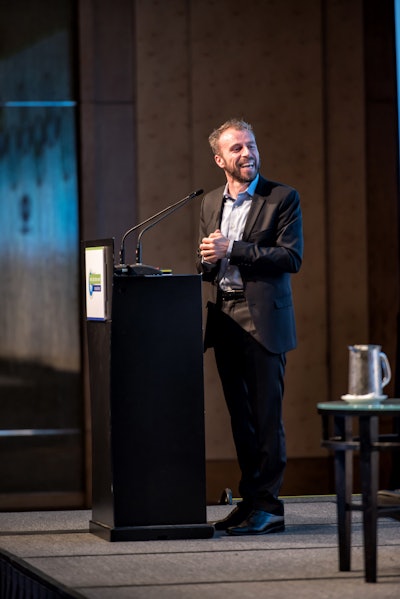 "I first met Eric shortly after he joined Carrier Transicold Europe, and we both worked in marketing communications. We had many spirited discussions, but he always stuck to his beliefs, and I admired his tenacity," Shaw says. "He was a multi-dimensional thinker, and was able to create innovative concepts and campaigns that were rooted in data analytics. It's not often you find someone whose brain works like that."
In 2015, Prieur was approached to work full-time on cold chain development, being fully aware that progress would sometimes be measured in millimeters. Shaw explained to him that initially, they may lose more than they would win, but those victories would be meaningful to so many people. After taking a day to think about it, Prieur accepted the position.
"Eric challenged us all on our assumptions about everything, from population growth to a bottom-up view as why food is lost or wasted. He recognized that there were many necessary steps to correct these things," Shaw explains. "He didn't want to just read something or see a presentation; he always wanted to understand the determining factors behind the conclusions."
While Prieur made strides in the industry, Shaw explains that his compassion reached outside of the workplace.
"Working on two different continents meant that we had many conference calls and saw each other only a couple of times a year," Shaw says. "I spent a few days with Eric last January working at Carrier's office on the western outskirts of Paris, and we had several candid discussions about food loss and waste reduction and our aspirations for what Carrier could accomplish in the years going forward.
"On our last day together, he escorted me in the middle of the afternoon to the train station on the north side of Paris, so that we could continue the discussion. He didn't have to do that, but that's just who he was," Shaw says.
Meanwhile, Prieur was not afraid to roll up his sleeves and go to work, often spending time in fields with growers to understand their business models, determine their pain points and how to solve them. He was learning Hindi to better communicate with participants in a pilot study in India, always going the extra mile to ensure that everyone felt validated.
"He was trusted, he was respected, he was fun-loving and he had an adventurous side that manifested itself whenever he took a vacation," Shaw says. "In 2018, he biked from Paris to Milan [over 500 miles], making detours along the way to stop and visit relatives and friends. He was just so conscious about his impact."
Prieur was a trailblazer for global programs aimed to reduce food waste and the resultant CO2 emissions, and was at the forefront of leading real change in these areas with projects in India, Vietnam, and the Philippines. He influenced many people through his position and how he approached the topic of sustainability with great passion. He was often called on to speak at events around the globe, and helped increase Carrier's level of participation and leadership in food loss and waste reduction on a global scale.
"Eric forged relationships with various organizations, such as the United Nations Environment Program (UNEP), the United Nations Food and Agriculture Organization and was one of the founding members of the Global Food Cold Chain Council (GFCCC). He also oversaw academic research and helped define and develop a cold chain certification program," Shaw details. "The work he was engaged with continues to be critically important, not just on a global scale, but locally, as well."
While Prieur was personally involved in many industry-wide projects and organizations, he always believed that he was a part of something much bigger than himself. His passion for reducing food waste set the bar for Carrier and others to continue his work in his memory.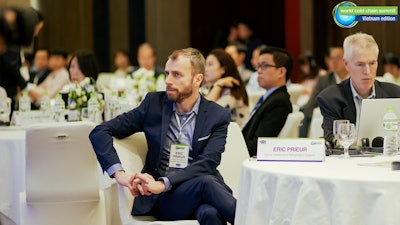 For example, the GFCCC established the Eric Prieur Memorial Research Fund for Cold Chain Sustainability, which was seeded by donations from Carrier and other GFCCC members to help reduce food loss and waste while increasing global awareness for and expansion of a sustainable food cold chain. Funds will be used to develop case studies and refine data while also advancing other key sustainable cold chain activities in developing countries.
Individuals or organizations wishing to make non-tax deductible contributions to the Eric Prieur Memorial Research Fund for Cold Chain Sustainability may do so at www.foodcoldchain.org/the-eric-prieur-memorial-research-fund/ or by sending a check payable to the Eric Prieur Memorial Research Fund, 2111 Wilson Blvd, 8th Floor, Arlington, Virginia 22201.
Prieur will be remembered, though. His contributions to the industry were immense and his loss has been greatly felt. Food Logistics, as well the other Rock Stars on this list, will continue to incorporate his knowledge about the interconnected relationship between food waste and the food supply chain by supporting the world's growing population.
"I think it's well deserved that Eric is the Champion of the Year. We are continuing the work that he was doing, and that's how we as an industry will remember him and honor his legacy," says Shaw.
Read on to learn more about the other 2020 Rock Stars of the Supply Chain.