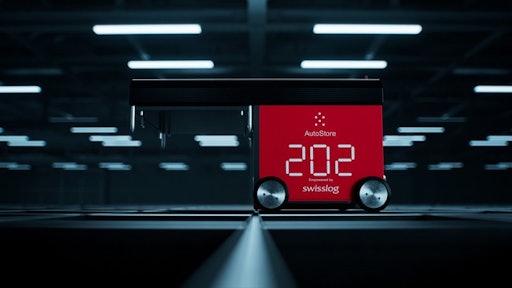 Swisslog Partners

As demand for online grocery services continues to accelerate, Swisslog has partnered with H-E-B in San Antonio, Texas to support the company's growing demand for online fulfillment. Swisslog is working with H-E-B to deploy a number of automated micro-fulfillment centers to support the chain's curbside pick-up and delivery business.
The automated micro-fulfillment centers will enhance H-E-B's leadership in the industry by streamlining online fulfillment and moving it closer to the customer. It will allow the retail chain to efficiently meet the growing demand for curbside pick-up without negatively impacting customer experience in the store.
With more than 2,000 installations around the globe, Swisslog has invaluable experience in multiple flexible, scalable and modular automation technologies. The company offers a range of automation solutions and software to fit grocers' online fulfillment strategies, whether it's a hub-and-spoke arrangement, a bolt-on store automation approach, micro-fulfillment centers or a fully automated grocery store. Swisslog recently released an e-book, "A Guide to E-Grocery Fulfillment Strategies and Technologies," that looks at the accelerating the need for automated e-grocery fulfillment and examines strategic approaches that can be taken and automation technologies that can be utilized.
"Swisslog is pleased H-E-B put their trust in us to automate and support their facilities with state-of-the-art automation and software," said Mitch Hayes, vice president of e-commerce and retail, Swisslog Logistics Automation, Americas. "COVID-19 and anticipated behavioral changes have created increased urgency around the need for automation within many grocery operations. E-grocery automation is no longer an option…it's a requirement for survival and continued growth."