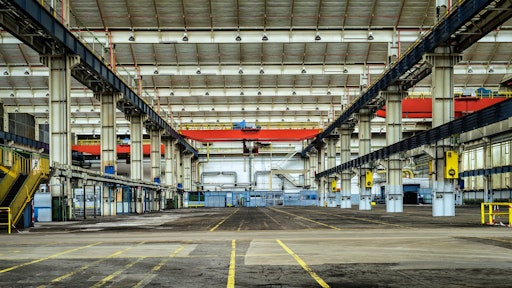 Pexels
Ideal Warehouse Innovations' new 'power on-board' option to the MARC (Maintenance and Retrieval Cart) allows operators to access high density storage areas and enables them to use powered cleaning tools, such as vacuums, to sanitize an otherwise inaccessible area.
The MARC is a self-propelled engineered anchor system that provides operators with a 'safe zone' at any location at height and depth in the rack system.
The MARC is often used by food manufacturers in the FMCG (Fast Moving Consumer Goods) sector, where high density storage systems are employed.  These systems are configured into push back, pallet flow, double deep, and now more commonly, automated storage and retrieval systems (AS/RS).  The resulting storage configuration is both deep and high to obtain maximum density and throughput, which is very efficient but difficult to access. 
And, this creates the challenge of controlling cleanliness.  Every facility is susceptible to inadvertent spillage of product from time to time.  Although the specific circumstances and resolution may differ between dry and liquid goods, the challenge remains as to how to safely access a high-density storage area to maintain an acceptable level of compliance.
To address this cleanliness challenge, Ideal Warehouse Innovations developed the new 'power on board' option that enables the MARC to provide 110V AC power in these inaccessible areas.  Operators can now utilize appropriate powered cleaning tools to perform operations and maintenance where they were never able to before.  The on-board power system provides for 2+ hours of power when drawing 8 amps. 
Also available is a recommended dust extraction system. This system is highly durable and compact and packaged to fit within the MARC using a quick release mount.
The result is a safe and efficient method to ensure compliance in FMCG facilities. And, equally as important, provide team members with a safe, engineered, anchor system at height.