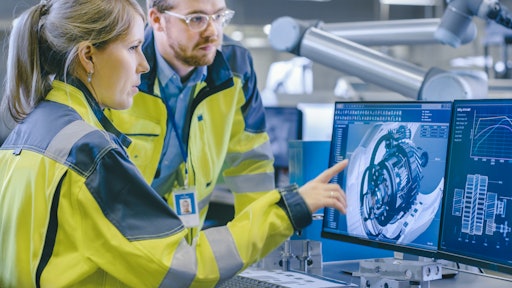 Getty Images
MHS announced the rebranding of its VanRiet and OCM businesses, which are now simply referred to as MHS, providing a unified brand identity to customers worldwide.  
"Consolidating legacy brands into a single MHS identity is an important step to portray our broad capabilities and consistent customer experience worldwide," says Markus Augeneder, CEO of international. "Since becoming part of the MHS family, our European colleagues have upheld core values of reliability, trust and innovation to take care of our customers and support the continued global expansion of MHS."
MHS announced the acquisition of VanRiet in May 2018 and OCM in August 2019, expanding the company's footprint in Europe and China. In the years since the acquisition, MHS has worked to support the research and development of new technologies, and market advanced automated solutions to a growing global market, backed with responsive local support.
"Meeting global e-commerce demand requires immense material handling infrastructure and fuels our vision for MHS as a turnkey solutions provider with best-in-class automation technology and support," says Scott McReynolds, CEO and co-founder, MHS Global. "This rebranding gives us the strong global identity to continue our growth trajectory in a fast-paced logistics market."