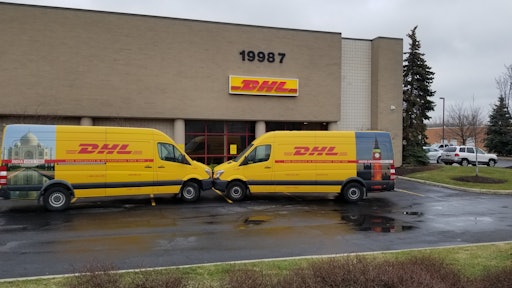 DHL
DHL Express has invested $3.8 million to expand its service center in Cleveland, Ohio. The move will accommodate further anticipated international trade growth resulting from a surge in e-commerce and a strong manufacturing presence in the region.
Located at 19987 Commerce Pkwy., the expanded facility is strategically situated near the Cleveland Hopkins International Airport and is about 20,000 sq. ft. larger than the previous one. The expansion and addition of state-of-the-art equipment will maximize processing capabilities and enable earlier deliveries, ultimately benefiting international shippers in both the greater Cleveland market and all of Northeast Ohio.
"International trade opportunities continue to grow throughout Ohio, as manufacturers that produce and export top-quality products need quick, easy access to global markets," said Nemer Abohasen, VP and General Manager of the Midwest Area for DHL Express U.S. "This expansion enables us to grow with our customers in Cleveland and the Northeast Ohio region, to meet the rising demands of global trade."
Providing some 41,000 sq. ft. of total space, the larger service center will be staffed by more than 50 Certified International Specialists that will now have access to a new regional training center at the facility. In addition, the new facility will feature a higher-capacity interior conveyor system and accommodate a greater number of vehicles (32 vans and trucks) to handle pickup and delivery services in the greater Cleveland and Northeast Ohio area. These improvements will enable couriers to load even more packages more quickly, helping DHL to meet its projected five-year growth targets for the facility.