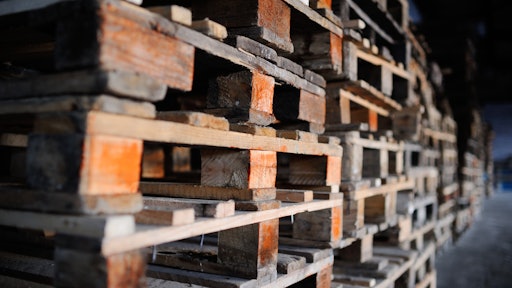 Evgeniy Kalinovskiy - stock.adobe.com
Bettaway Supply Chain Services launched PalletTrader, a new online platform designed and built exclusively for the sourcing, buying and selling of commercial wooden pallets.
"Pallets for years have been a somewhat underappreciated, if not disrespected, segment of the supply chain, considered an operating cost and not a valued asset," says John Vaccaro, president of Bettaway Supply Chain Services. "Yet nothing could be more important to the shipping of goods."
From EIN Presswire:
PalletTrader enables and streamlines the digital trading and sale of pallets in a collaborative, secure e-commerce environment, providing the user community with workflows and tools to drive new efficiencies into pallet supply and management

PalletTrader allows users to set up their own private networks in a secure, permission-based environment, creating defined communities of specific customers.