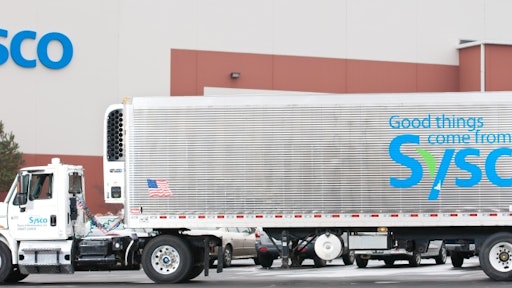 Sysco Corp. will be left with a bill of around $1 billion if the U.S. government kills its $3.5 billion merger with US Foods, regulatory filings show, underscoring the perils of doing deals that have a good chance of being blocked by antitrust regulators, according to Reuters.
Sysco, the biggest U.S. food distributor, has spent more than $400 million so far on a combination of integration planning, financing charges and on defending the transaction in court, based on a Reuters analysis of its filings. To put that into context, Sysco's net profit for its fiscal year ended June 28, 2014 was $932 million.
If the Federal Trade Commission, which filed a lawsuit to block the merger in February, eventually has its way, Sysco will have to pay US Foods, its No. 2 rival, $300 million as a termination fee. Separately, up to $25 million would go to Performance Food Group, which has agreed to buy assets to be divested as part of the Sysco-US Foods deal.
Furthermore, if the deal does not close by Oct. 8 or is terminated by then, Sysco would likely incur another $265 million in losses, which includes the cost of redeeming $5 billion in bonds set to be used for the acquisition, as well as associated financing costs that have not been booked yet on its balance sheet, filings show.
To read more, click HERE.