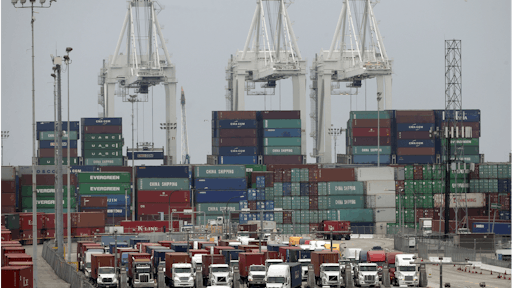 An ongoing labor dispute embroiling ports across the West Coast has taken a bite out of agricultural trade across California's Central Valley, according to The Sacramento Business Journal in Sacramento, Calif. Some in the food and logistics industry fear a permanent loss of overseas business.
Since July, the Pacific Maritime Association and the International Longshore and Warehouse Union have entered an increasingly bitter dispute over a labor contract. Delays have slowed the movement of freight and a complete shutdown is looking increasingly likely.
California's agricultural export business has been hit hard. Rice growers say shipments amount to about 20 percent of the year's export crop have been delayed by up to eight weeks.
One concern, said a rice growers' trade group, is that overseas importers may cut ties with California and begin importing from other countries – creating a permanent loss for the Sacramento region and elsewhere.
To read more, click HERE.