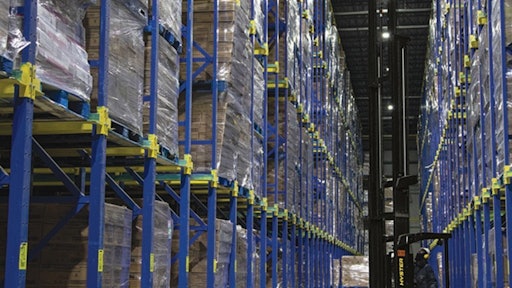 Hyster
Hyster Company announced a new lift truck designed to answer the call for high-density, high-throughput warehouse environments.
The Hyster N30-45ZR/ZDR narrow aisle reach truck delivers reduced energy consumption, faster cycle times and is available in 3,000- to 4,500-pound load capacities.
From PR Newswire 
T

he Hyster reach truck can move an extra pallet per hour compared to leading competitors according to a field study, thus increasing productivity by as much as 7% per truck per shift.

The same study revealed the Hyster reach truck uses up to 20% less energy over the same duty cycle compared to competitive offerings.

Reduced scheduled maintenance compared to leading competitors can save up to $2,500 per truck per year, based on expected technician labor rates.