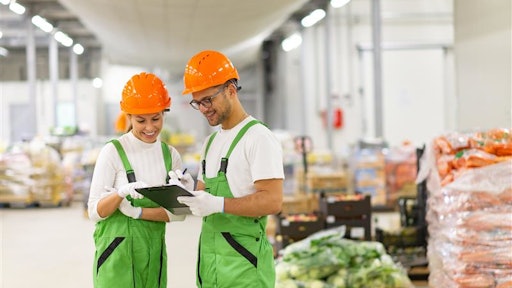 bnenin - stock.adobe.com
iTradeNetwork announced Freight, a next-generation transportation solution streamlined to combat the chaos of the present landscape, improve delivery performance and maximize margins on every order moving through the supply chain.
"In today's environment, Wayne Gretzky's advice comes to mind: 'Skate to where the puck is going, not where it has been.' We believe a lesson companies in the food supply chain can take from the pandemic is that logistics needs to be as proactive and strategic as possible instead of reactive. Our Freight solution moves it in that direction. Built on our industry-leading procurement platform, it simplifies combining purchase orders into loads, recommends optimal loads, and helps procurement and freight planners make the best decisions possible to secure the maximum margin on every purchase order," says Nathan Romney, chief product officer for iTradeNetwork.
From iTradeNetwork:
Freight is designed to help growers, shippers and buyers make the best margin-saving decisions in a chaotic environment by providing complete route planning, cost visibility, load building and load optimization prior to sending a purchase order so logistics can be a part of the overall purchasing decision.

Freight helps build more profitable loads, build loads faster and maintain constant visibility.