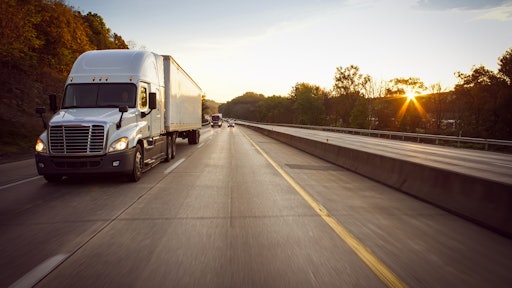 stock.adobe.com
The Kenan Advantage Group, Inc. announced that it has completed the acquisition of Fort Transfer Company. The Morton, IL-based company is one of the leading liquid bulk chemical carriers and storage companies in the U.S.
According to John Rakoczy, Executive Vice President of KAG Specialty Products, "This is a perfect fit for our organization based on Fort Transfer's excellent reputation, safety practices, customer service and professional drivers. We expect to leverage the two companies' combined footprints, driver force, specialized equipment and industry expertise to provide additional services to our combined customer base while also entering new markets."
As part of the transaction, KAG will acquire 100 tractors, 249 trailers, and most importantly, 158 professional drivers/independent contractors and 45 highly skilled operational personnel. Fort Transfer's operations are located in Morton, IL, which includes one of the largest bulk storage facilities in the Midwest with 2.6 million gallons of temperature-controlled capacity, and two satellite locations in Beaumont, TX, and St. Gabriel, LA. Fort Transfer's operations complement KAG's footprint and are strategically located within the center of the nation's chemical manufacturing business.
Brad Kahler, President/CEO and Owner of Fort Transfer commented, "After three generations of Fort Transfer being a part of my family, it is a privilege and honor to transfer ownership to an organization with similar core values with respect to safety, service and taking care of others, particularly our employees and our communities. I am thankful for God who makes everything possible, and has guided us to and through this transition. I also thank the generations before me, my father and grandfather, who have set the foundation of Fort Transfer that has allowed us to build upon. And I sincerely thank all our past and present drivers, staff, vendors, and customers who have made Fort what it is today. Finding the right partner to carry on this legacy was extremely important to me. We found that with KAG."
"We are excited to partner with the Fort Transfer team and leverage our combined expertise in the bulk transportation of specialty chemicals" said Rebecca White, KAG Vice President of Corporate Development. "The acquisition of Fort Transfer provides us entrance into the bulk storage and transportation of agricultural herbicides. It also provides us with expanded opportunities within Isocyanates with numerous end markets ranging from household goods, automotive, medical, industrial sealants and adhesives."