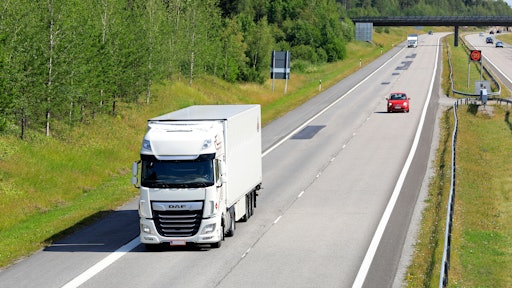 Taina Sohlman AdobeStock_331508680_Editorial_Use_Only.
The Yellow Corp. bankruptcy may cause short-term pain for shippers, given that the company had roughly 10% market share, but is unlikely to create long-term disruption, according to research presented by Insight Sourcing Group.
"Today's environment requires companies to de-risk and find efficiencies in as many business operations as possible, and leading shippers are taking advantage of the current market conditions to optimize cost and service," says Jake Wojcik, EVP at Insight Sourcing Group. "This latest transportation report from our Logistics Center-of-Excellence will provide the intelligence procurement professionals need to achieve cost optimization even amidst lingering uncertainties."
Key takeways:
The truckload market has likely found its bottom as rates have finally ticked a few cents back up on a cost per mile, but rates are still down 50% from their 2022 peak. Shippers should expect to see strong savings on any rate negotiations or RFPs.

The transpacific ocean freight market also found its bottom and has started to tick back up. However, rates are still more than 90% lower than the peak seen in 2022, with ongoing softness expected due to weak demand outlook.

Fuel prices have gone up slightly the last quarter but are significantly lower than a year ago.

Declining truckload rates are not just a spot market phenomenon – it extends to contract rates as well.

U.S. import volumes have seen a gradual increase over the course of the first part of the year and are expected to see a gradual increase over the coming months as U.S. consumer spending habits remain resilient.