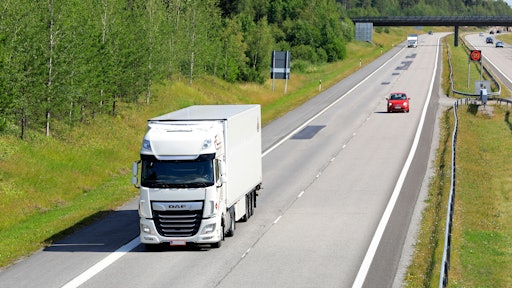 Taina Sohlman AdobeStock_331508680_Editorial_Use_Only
ZS Fund L.P., majority owner of Transervice Logistics, Inc., acquired Lily Transportation Corp., a dedicated contract carriage company.
The transaction substantially increases the scale of services and resources that Transervice and Lily bring to the marketplace with the combined strength of more than 2,600 employees (over 1,750 drivers) in over 185 North American locations.
"Our investment in Transervice Logistics 16 years ago has been a very successful one due to the company's ability to provide outstanding service to its customers," says Bob Horne, managing partner of ZS Fund L.P. "Lily's experienced and knowledgeable operating executives have exhibited this same customer-centric approach, which is what attracted us to the company, and we look forward to the best practices of each company being shared with the other."
From Lily Transportation Corp.:
The increased scale is concentrated in the companies' dedicated contract carriage and freight brokerage offerings, which are in addition to the contract maintenance and full-service leasing services offered by Transervice.
Gregg Nierenberg, president and CEO of Transervice, will also serve as president and CEO of Lily. Alex Lafaras, EVP and CFO of Transervice, will also assume this role for Lily.
"ZS Fund's well-earned reputation in our industry as a private equity group looking for long-term appreciation, while allowing existing management teams to lead their companies, led me to choose ZS as Lily's financial partner," says John Simourian II, Lily's president and CEO. "I have every confidence that Gregg Nierenberg is the right leader to ensure Lily's continued growth. He has been a distinguished leader at some of the largest companies in our industry, and he respects and embraces our proud heritage and the exceptional customers and associates who have made us the great company we are today. While I will no longer be involved in Lily's day-to-day operations, as chairman of Lily and a board member and investor in Lily and Transervice, I will be fully engaged in providing support and guidance to Lily's new leadership."