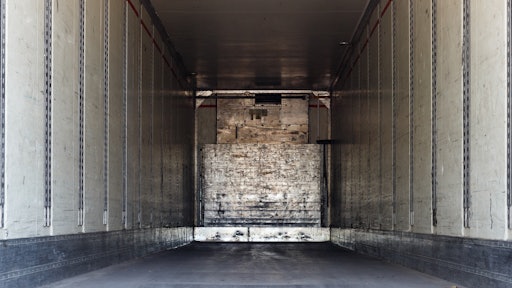 pavlofox AdobeStock_169193762
Empty miles comprise 20-35% of U.S. trucking miles. That's why understanding the number of miles to eliminate—and how—requires full visibility into the entire U.S. freight network.
Uber Freight analyzed a subset of its data to understand how many miles need to be eliminated in order to perfectly optimize the network.
"Understanding the number of miles we can realistically eliminate—and how—would require full visibility into the entire US freight network. No one entity has this information, but our team at Uber Freight has perhaps the broadest visibility into full load level data in the U.S., with more than 10 million dry van shipments annually under management. We decided to look for an answer," according to Uber Freight. "Our analysis suggests network optimization can reduce empty miles by as much as 64%—leading to a 23% reduction in drivers' overall miles."
From Uber Freight:
Of the 708,000 active interstate freight carriers, 91% have 10 or fewer trucks. Small carriers and private fleets often lack visibility into available loads and advanced solutions to optimize their loads.
Some highly populated cities have more load deliveries than pickups, while industrial and agricultural areas experience higher pickups than deliveries. That means trucks must often drive empty in and out of these areas because there isn't an equilibrium of inbound and outbound trucks. This results in intrinsic empty miles in the network, which account for 10% of all miles driven, and cannot be eliminated through network optimization.
Uber Freight

estimates truck drivers could be wasting 3.5 billion hours in total each year driving empty.
Shippers eat the inefficiency of an empty mile, and that eventually hits the consumer who pays more for goods as logistics costs rise.
Freight trucking is responsible for 7% of U.S. greenhouse gas (GHG) emissions. Eliminating these empty miles could save 1.5-2.5% of U.S. GHG emissions, equivalent to transitioning 7-11% of the U.S. national power grid to renewable sources.