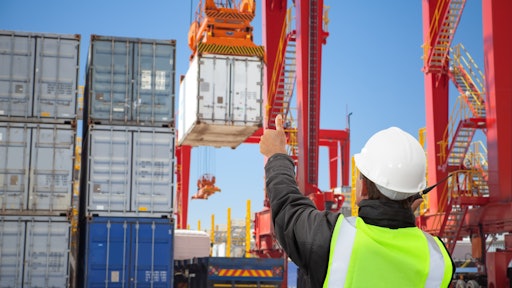 sculpies AdobeStock_244678288
RoadOne IntermodaLogistics acquired The Transporter, Inc., a move designed to help RoadOne build out its commitment to the U.S. Southwest region.
"The Transporter team is a perfect match for RoadOne. Their focus on strong customer relationships is 100% in line with our company beliefs and commitment to the industry. The U.S. Southwest is an important market, especially as we see container volumes increase in the Gulf. We welcome Transporter to the RoadOne family of companies," says Ken Kellaway, president and CEO at RoadOne IntermodaLogistics.
"I am extremely pleased to have Transporter join the RoadOne organization. With my sons at the helm, I know the company will continue to grow and prosper, especially now backed by RoadOne's national network and array of logistics, drayage and distribution resources. Our customers and drivers are in good hands and will continue to be well taken care of into the future," adds Russ Cook, founder of Transporter.
From BusinessWire:
Transporter is said to be one of the largest operators in Texas with over 150 drivers and a broad range of logistics services. The company provides local and over-the-road solutions, drayage, reefer, hazmat, bonded, dry van and flatbed services, an in-house brokerage service and secure container yards in Houston and Dallas.

The company will now be known as Transporter IntermodaLogistics, a division of RoadOne.

Cook, who founded Transporter in 1988, will retire from the business after over 34 years. His two sons, Jeff Ebel, VP of operations, and Greg Cook, VP of sales, will remain with the company as VPs running the day-to-day operations of Transporter IntermodaLogistics and as shareholders in RoadOne.