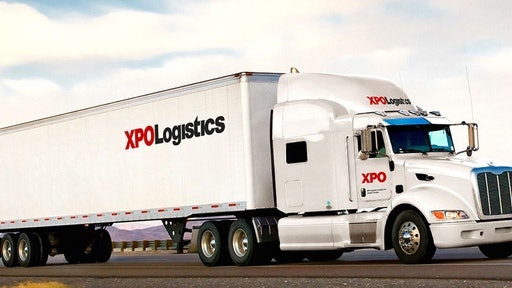 XPO Logistics
STG Logistics' acquisition of XPO Logistics' intermodal division further expands its leading position in containerized logistics.
"I could not be more excited about this game-changing acquisition," says Paul Svindland, who will continue to lead as STG's CEO. "We are combining STG's leading position in facility-based container logistics with XPO Intermodal's leading position in container transport, creating a platform with unparalleled capabilities. Once combined, the STG network will be able to handle a container from the instant it's ready at a port or customer facility to the moment each individual shipment arrives at its final destination, all the while providing customers full visibility and a single source of accountability."
From Yahoo! Finance:
The combined business, which will go to market as

STG Logistics,

will stand as North America's leading provider of seamless, fully integrated, port-to-door containerized logistics services, including drayage, transloading, warehousing, fulfillment, rail transportation and associated final mile distribution.
As part of this transaction, STG, a portfolio company of Wind Point Partners, was recapitalized.
Svindland and STG president and CFO Geoff Anderman will continue to lead the company. Current STG COO Todd Larson will lead the legacy STG operations as EVP of STG and COO of STG's distribution segment, and Paul Smith, formerly president of

XPO's

intermodal division, will lead STG's intermodal operations as EVP of STG and COO of STG Intermodal.
The

XPO

intermodal division features 48 locations, 11,000 containers, 2,200 tractors and 5,200 chassis. The division was formed through

XPO's

purchase of Pacer in 2014 and Bridge Terminal Transport in 2015.
"The combination of STG and the intermodal division of XPO creates a truly unique business in containerized logistics whose value proposition will resonate with every single one of our customers. This transaction will also allow us to expand our intermodal franchise as well as our scope of services in an aggressive way, which will present numerous exciting new opportunities for the entire team," adds Smith.