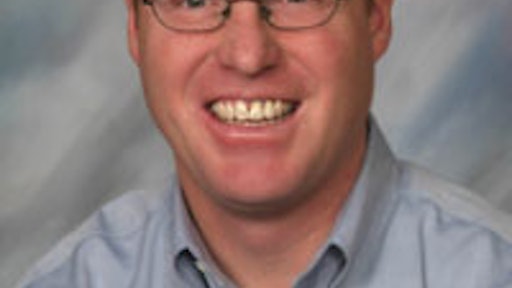 Multi-vendor consolidation, building mixed SKU truckloads to optimize transportation and order fulfillment, is an increasingly important service in the temperature-controlled supply chain.
The efficiencies possible through this collaborative effort are particularly attractive to mid-market frozen and refrigerated food manufacturers who must compete with larger, higher velocity multi-brand corporations, but whose order volumes for any given retail DC cannot (by themselves) fill a truckload.
Certainly, the mounting pressure to optimize (or eliminate) every step in the cold supply chain is due in large part to industry-wide operational issues. The volatile cost of energy, strained transportation capacity and long-term driver shortage usurps any notion that finished goods can simply be parceled out into the market as they roll off a distant production line.
The main reason for freight consolidation, however, lies in the fact that a growing number of retailers require it. For the large, multi-line CPG company, filling a multi-SKU PO means building a dedicated truckload of its own products. Not so with the mid-market producer. Even if these vendors could magically find a way to make LTL shipments of a single pallet inexpensive, there'll come a day when the retail DC receiver will not allot the appointment. LTL will become a form of non-compliance.
A Collaborative Effort
By its very nature, multi-vendor consolidation requires outsourcing the final mile, if not the entire logistics process. To be successful, a consolidation program needs the critical mass of collaborative trading partners, typically brought together by a 3PL or sophisticated PRW. Much more than pool distribution, a cooperative LTL program for sharing costs and consolidation is based on building truckloads to fill specific purchase orders for specific delivery points. Consolidation orders are picked from forward inventory or cross-docked from inbound truckloads. Pool distribution is push; consolidation is pull.
Retailers are driving consolidation because, quite honestly, they can. Today's retail supply chain technology integrates fulfillment, purchasing and logistics, allowing the "perfect order" in the cold supply chain. There's no reason not to insist on a consolidated truckload at the dock. It gives the retailer an effective means to fill shelf slots with "no minimum" orders, while maintaining a diverse product offering that includes the big brands of large CPG and also those of the many specialty and mid-market processors.
The retailer's inventory carrying costs are lower, lead times are shorter, compliance is higher, docks and yards are less congested. Yet, the benefits are not as one-sided as it might appear. Vendors gain a competitive economy of scale and most likely tap into a distribution process that also reaches new markets and new customers.
Vendors strengthen their relations with their best customers, while reducing transportation costs by up to 30 percent. They gain access to transportation capacity and supply chain technology, which they could not achieve on their own. And they tap into best practices they can leverage in other markets, with other products.
Choose Location, Service, Technology
Start with the end in mind. When reviewing logistics providers offering consolidation programs, look for those known for great service. Your consolidation program will create higher velocity flow, with more frequent picks, tighter windows and the need for greater accuracy. A missed case on a five pallet order is certainly not acceptable, but on a smaller five case order it's off the mark by 20 percent.
Secondly, select a consolidation center in the location best suited to your manufacturing and customer locations. This is logistics 101, of course, but for those accustomed to production warehousing, the placement of forward inventory can be a relatively new concept. Ideally, your logistics provider has the transportation capabilities not only to deliver the consolidated freight, but to also engineer a truckload outbound solution that may include continuous moves to additional points. Can the transportation provider also serve your needs for return loads of raw materials?
Finally, your new consolidation program should offer you the best in supply chain management technology, such as end-to-end web based visibility and event management. Access to state-of-the-art technology is really one of the least touted benefits of collaboration and that's unfortunate, because it's one of the most valuable. You'll know what's happening as it happens. Can you say that about the rest of your supply chain?
We'll Be Better For It
At the end of the day, consolidation makes us better logisticians. How can reducing dwell time while delivering the perfect order not be beneficial to all trading partners? Focusing on continuous movement may appear to be at odds with cold "storage" business plans, but many PRWs and 3PLs in the temperature-controlled supply chain are responding to this growing need. Collaboration among frozen food competitors is here to stay: fellow competitors share the same problem...and the same solution.