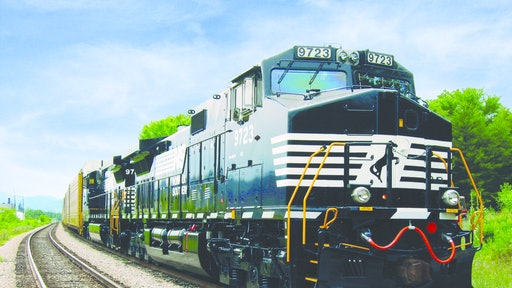 Getty Images
J.B. Hunt Transport Services Inc. and BNSF Railway launched Quantum, a breakthrough intermodal service that accommodates the service-sensitive highway freight needs of customer supply chains.
"Quantum allows customers with service-sensitive freight to benefit from the cost savings of intermodal, while reducing their carbon footprint and maintaining the level of service and consistency needed in their supply chains," says Darren Field, president of intermodal at J.B. Hunt. "Our joint service and capacity are unmatched. When combined with J.B. Hunt's broad range of flexible solutions, there's no provider in the industry who can match Quantum's ability to move your most important freight."
"We are excited to bring this innovative vision to life by creating Quantum with J.B. Hunt," says Tom Williams, group VP of consumer products at BNSF. "Built on a long-standing strategic partnership foundation and decades of intermodal capacity expansion investments, Quantum will provide a faster and more consistent intermodal solution to customers. Our new Intermodal Innovation Center will foster continued collaboration between our companies to continue evolving with our customers' supply chain needs and create the intermodal solution of the future."
Key takeaways:
Quantum provides the consistency, agility and speed needed to transport service-sensitive highway freight using rail. Solutions are customized specifically to each customer's needs, taking into account service expectations, transit requirements and operational procedures.

Quantum customers can anticipate up to 95% on-time delivery service approximately a day faster than traditional intermodal service. Planning starts with aligning forecasts for dray, container and rail capacity with customer needs. Priority drayage and rail movement are incorporated to provide faster, more consistent transits.
Companies in this article