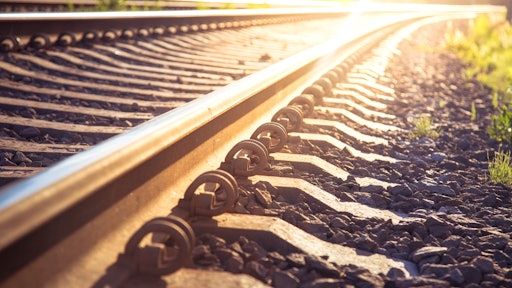 nadianb AdobeStock_167607613
Don't think the rail strike will impact you? Think again.
This shutdown could slow or completely halt shipments in every market, including food, agriculture, automotive, electronics, ingredients, chemicals, UPS packages and more.
Rail unions are poised to go on strike on Sept. 16, a move that could bring nearly 30% of the nation's freight to a grinding halt and forcing 7,000 long-distance Class 1 trains to sit idle.
"America's freight railroads serve nearly every agricultural, industrial, wholesale, retail and resource-based sector of our economy," according to Association of American Railroads (AAR). "If these and other rail shipments were halted, the loss in economic output would likely be at least $2 billion per day."
From AAR:
What's more is, neither the trucks nor the truck drivers necessary to meet this demand are available, AAR adds. In addition to freight impacts, a freight rail shutdown would halt most passenger and commuter rail services, impacting the following:
39,000 shipping containers and truck trailers. A single container or trailer on a railcar can contain 2,000

UPS

packages, tens of thousands of bananas or hundreds of flat-screen televisions. A rail shutdown would slow or halt these shipments.
5,300 carloads of raw plastics, fertilizers and other chemicals. A single loaded railcar of plastic pellets can make around 2 million two-liter soda bottles, while a railcar of fertilizer is enough to treat around 4,500 acres of farmland. Chemicals are essential to public health, clean water, domestic food supply stability and reliable electricity generation. A rail shutdown would quickly and directly impact our everyday lives.
6,300 railcars of food and farm products. A single loaded railcar contains enough wheat for 260,000 loaves of bread. Rail also transports one-third of U.S. grain exports, which are especially important today considering global grain disruptions caused by the war in Ukraine.
More than 2,000 carloads carrying 75% of all newly finished automobiles. Every day, tens of thousands of motor vehicles begin their rail journey to car dealerships. Since auto­makers typically use just-in-time production techniques and keep little inventory on hand, an interruption in rail service would quickly disrupt auto production.
Passenger and commuter rail services operate mainly on freight railroad tracks. Freight railroads own and maintain nearly 97% of the tracks on Amtrak's nearly 22,000-mile system. A freight railroad shutdown would devastate Amtrak operations just as ridership is starting to return. Since half of commuter rail systems operate at least partially on tracks or rights of way owned by freight railroads, a shutdown would also disrupt hundreds of thousands of commuter daily rail trips across the country.