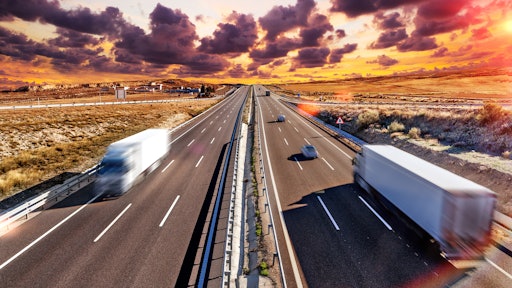 carloscastilla - stock.adobe.com
According to the Labor Department, in August, the U.S. unemployment level fell to 8.4%, its lowest level since February. Recovery, however, has been uneven; in Arizona, the unemployment rate is 10.6%, and in Phoenix, the state's largest city, it is an only slightly lower 10.3%.
"Our school in Phoenix is trying hard to help change those numbers," says Brad Ball, President, Roadmaster Driver School. "Part of our mission is to offer opportunity to prospective professional drivers—not just in Phoenix, but all over the country."
Given the demographics of the Phoenix area, says Ball—Arizona's population is 31.7% Hispanic, and Phoenix's is 41%—the Roadmaster school in Phoenix is well positioned to provide entry into an increasingly diverse industry.
"We're in the right place at the right time," he says. "The traditional demographic for truck drivers is white, male, and older, but that's changing fast."
Out of a population of 3.5 million truck drivers in the U.S., he notes, currently 38.75% are minorities—14.6% are Hispanic, a proportion that is widely expected to increase—and 6% are women. In fact, between 2010 and 2018, the number of female truck drivers increased by 68%—a trend that is expected to continue rising.
In addition to becoming more diverse, says Ball, trucking is also becoming more and more vital to the U.S. economy. With stores closed due to the COVID-19 pandemic and the need for social distancing, consumers have made a massive shift from in-person shopping to e-commerce. According to a recent report from Adobe, in fact, total online spending—most of it for goods that will have to be delivered by truck—reached $82.5 billion in May, an increase of 77% over May of 2019. Meanwhile, the trucking industry faces a shortage of an estimated 60,000 drivers, a number that could triple or quadruple by 2025.
One likely result of all this, says Ball, will be an even better industry for new truckers to call home. Companies' ongoing need for new drivers and a younger, more diverse workforce, is leading to rapidly continued improvement in truckers' career stability and earning power.
The training required to enter the profession, Ball notes, is relatively brief, about four weeks. When you take into consideration that the process of getting a new job takes, on average, nine weeks, you could graduate 2 classes of new truck drivers in that time. Roadmaster is perfectly poised to not only lower the unemployment rate in Arizona, but as a direct consequence boost the state economy—which in turn also helps at the national level.
"As one of the top national truck driving schools," says Ball, "we see this happening in real time, not just in Arizona but across the country. All carriers are clamoring for drivers, and Roadmaster is getting called daily for students to graduate."