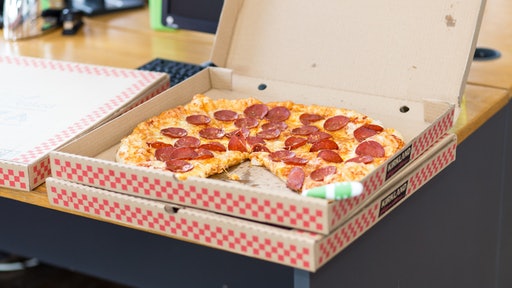 Pexels
Cheetah launched Restaurant Picks, a new program where Bay Area restaurants can sell their ready-made and pre-packaged meals via Cheetah's mobile app.
To boost sales, participating restaurants can now sell fully prepared to-go meals or specialty items through Cheetah's marketplace, which currently includes hundreds of restaurants and small businesses and thousands of consumers in the Bay Area.
Cheetah has been testing Restaurant Picks with a handful of operators and is now available to all restaurants in the Bay Area.
"Following the success of our platform's expansion to consumers, we were encouraged to explore new ways to drive revenue to support restaurant owners," said Na'ama Moran, co-founder and CEO at Cheetah. "Our new Restaurant Picks program helps small businesses and restaurants with an opportunity to attract new customers and to sell their food through a new channel. Cheetah has added over 300 healthy and family-friendly food options since the Coronavirus outbreak began. Now, adding fresh pre-made food from local restaurants gives our customers healthy meal options when they don't want to cook at home, and furthermore ensures everyone remains safe and healthy amid the ongoing pandemic. We will continue to modify and expand our business model to accommodate the needs of our community during these uncertain times."
"Cheetah is very convenient and they are easy to work with," said Matan Schejter, co-owner of Hummus Bodega, one of the participating restaurants. "We get our orders ahead of time and make one drop-off per day at their Inner Sunset location. This is much easier than delivery and it doesn't cost us anything because Cheetah isn't taking a commission from us.  We appreciate that Cheetah is looking out for us and launching this new program solely to help local restaurants — offering our community new and safer food options. We have seen a lot of repeat customers already and look forward to growing with this great new program."
To purchase items from participating restaurants, customers simply download the Cheetah app and place a grocery order for pickup at one of the participating locations.