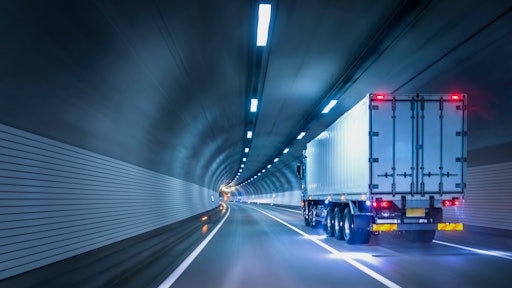 Getty Images
Odyssey Logistics & Technology Corporation ordered two compressed natural gas (CNG) tractors for its subsidiary, Linden Bulk Transportation LLC.
"Natural gas powers more than 12 million vehicles on the road today – and for good reason," said Bob Shellman, president and CEO, Odyssey. "Companies like Odyssey use CNG tractors to reduce smog-forming emissions and pollutants and better align with carbon footprint and sustainability goals."
The new CNG tractors strengthen the company's commitment to reducing greenhouse gas emissions. The tractors are expected to be delivered in mid-2020 and are the first in Linden's plan to add more natural gas trucks to the Odyssey fleet. Currently, the sustainable fleet includes 21 liquefied natural gas (LNG) and 8 CNG tractors operated by Odyssey subsidiary, RPM Consolidated Services, Inc. (RPM).
"We have customers who specifically request natural-gas transportation as part of their corporate sustainability objectives," says Shawn Duke, president of RPM. "We're really proud of the investments we're making across the company to enhance our sustainability efforts. In fact, our enhanced vehicle fleets are just one piece of how we're staying mindful of reducing our carbon footprint and improving our technologies and infrastructure."
Odyssey integrates green initiatives across its organization. In addition to expanding its sustainable fleet, Odyssey has reduced waste and carbon emissions, opened an Engineering Technology Center in Texas, invested in a reuse/recycle program and leveraged its extensive intermodal network to utilize innovative Flexitank technology, helping customers reach corporate sustainability goals and push industry standards.
"Sustainability in this industry is a leading focal point for us and we're making strides toward a more innovative future through the CNG fleet," says Michael Salz, president, Linden. "The fleet shows our customers how important it is that we meet them on values and battle industry challenges, like climate change, head-on through green initiatives like this."