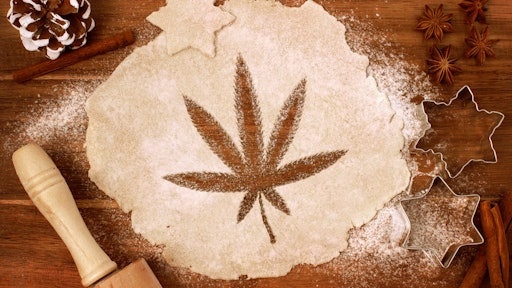 Getty Images
Marie Jane's Cannabis Connection is the first marijuana dispensary in the country to add in-house pizza to a pot delivery menu. Research has shown that pizza is one the most sought-after foods by people who have recently imbibed in marijuana. 
The Marie Jane's Pizza menu includes a variety of 14-inch combos, though customers who prefer to "roll their own" from a selection of fresh, high-quality toppings are welcomed to do so. Executive chef, Ed Barbeau, owner of Pisano's Wood Fired Pizza, which was rated best pizza in Oregon by USA Today in 2019, was brought in to develop the recipes.
"My number-one priority is to supply all the ingredients customers need to make memorable moments, even if the memories of those moments are a little fuzzy," says Marie Jane's owner, Christina Jancila. "Good pizza is nice, but not memorable. Our goal was to come out of the gate offering the best pizza in town. With Ed's help, we are doing exactly that."
The pizza menu can be found at http://www.mariejanespizza.com. Once a customer decides upon a food order, they must call the dispensary at 971-301-4POT (4768) where they can speak to a budtender about daily cannabis specials and complete the transaction. Everything available in the dispensary is available for delivery.
Oregon laws regulating cannabis delivery are strictly enforced. Customers must be 21 or older with a valid ID and deliveries are restricted to residential locations. Dorms and hotels are not permitted. These requirements do not apply to food-only orders, which can be made by anyone and delivered anywhere. Pizza prices range from $10.95 to $20.49. Delivery is $7 or free for orders of $30 or more.
Pick-up orders are also available. Pot and pizza takeout orders must be picked up at the dispensary located at 568 SW 3rd St, Corvallis, OR 97333. Pizza aficionados younger than age 21 making a food-only pick-up order can be accommodated at the kitchen and should call for details.