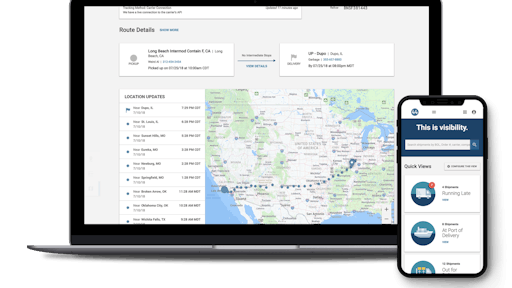 project44
project44, the global leader in advanced visibility for shippers and logistics service providers, announced the opening of a new European office in Paris, France. project44 senior vice president of EMEA, Renaud Houri, will oversee the office and further build on project44's European momentum, leading the company's expanded growth across the region.
Following the acquisition of GateHouse Logistics, Europe's leading visibility provider based in Denmark, in December 2018, project44 has built the largest visibility network available in the market representing coverage across more than 48 countries, integrations with 600-plus telematics providers and connections to more than 8.5 million vehicles worldwide.
project44 has developed the industry's only fully automated and secure carrier onboarding application, which can connect European Truckload carriers into its Advanced Visibility Platform within hours. Unlike other visibility providers that rely on manual onboarding methods, this unique approach to connectivity enables project44 to offer highly compliant advanced visibility coverage to its customers across Europe starting on day one.
"To meet evolving customer demands, global businesses are transforming their supply chains, requiring high-fidelity, real-time insight into their entire shipment process, regardless of region. Expanding our visibility coverage into new regions allows our customers to gain an end-to-end view into their global, multimodal shipments," says project44 founder and CEO Jett McCandless. ​"Renaud has substantial experience helping global supply chains and organizations take a hyper-local approach. We're excited to have him join the team and lead our European efforts."
As project44's second European location, the Paris office will allow the visibility provider to better support customers across Europe.